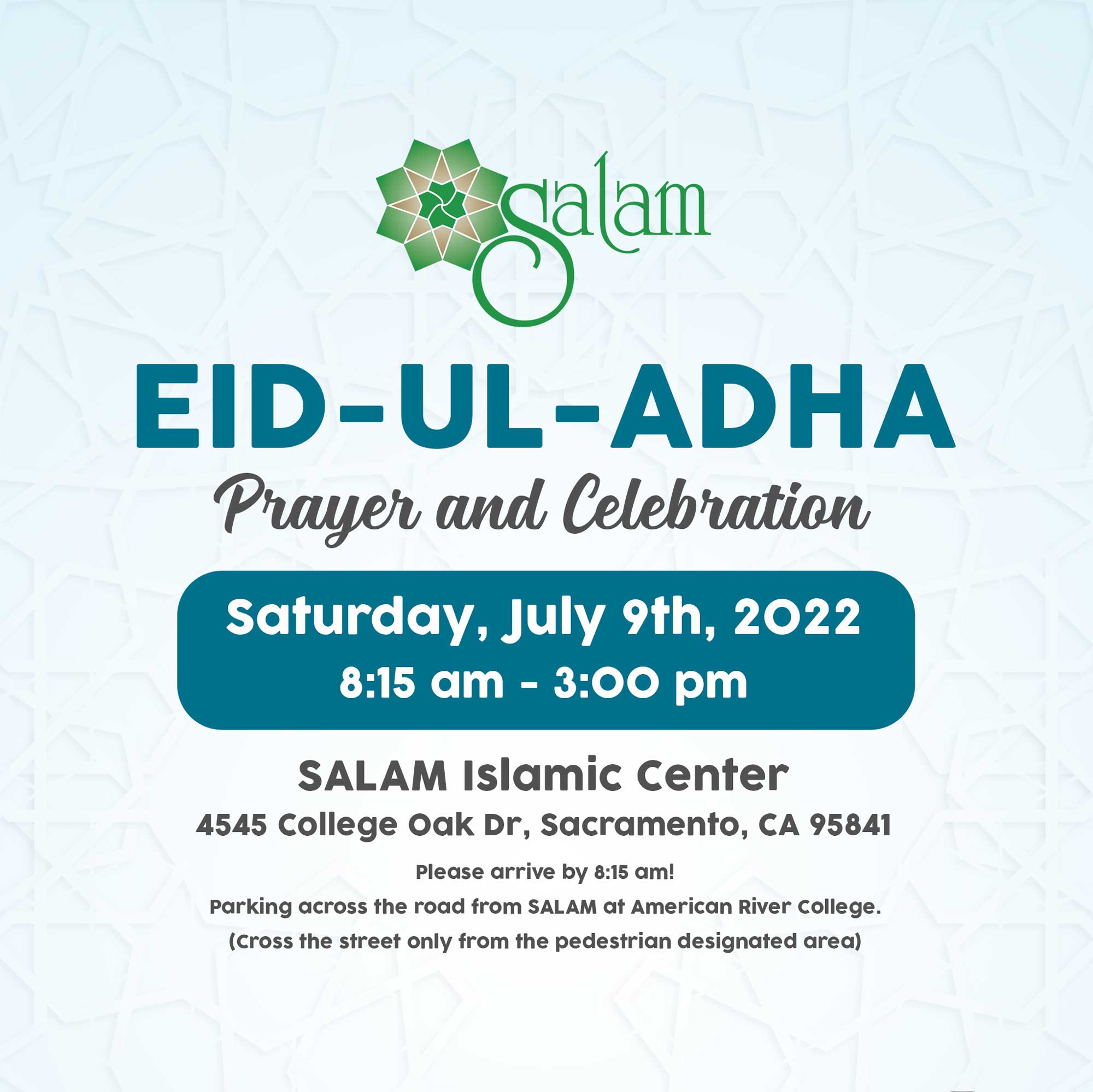 Eid-ul-Adha 2022
Eid-ul-Adha is on Saturday, July 9th.
– Takbeerat starts at 8:15 am.
– Eid prayer is at 9 am.
– Eid Celebration starts at 11 am and includes,
– Giant Slides & Bounce Houses
– Sports Activities
– Face Painting & Henna Artist
– Clowns & Balloon Art
– Gift bags for Children
– Cotton Candy & Ice Cream
– Free Coffee, Tea, and Donuts
– Lunch Available for Purchase
– Food Truck
– And Much More!!
SALAM Islamic Center, 4545 College Oak Dr, Sacramento, CA 95841.
Please arrive by 8:15 am! Parking across the road from SALAM at American River College (Cross the street only from the pedestrian designated area).
Eid Volunteers
We are looking for volunteers to assist with crowd management, food, and activities on Saturday, July 9th [Eid Day].
If you would like to help on the day of Eid, please sign up here.
Hourly Schedule
Eid-ul-Adha 2022
8:15 am

Takbeerat
9:00 am

Prayer & Khutba
11:00 am

Eid Celebration