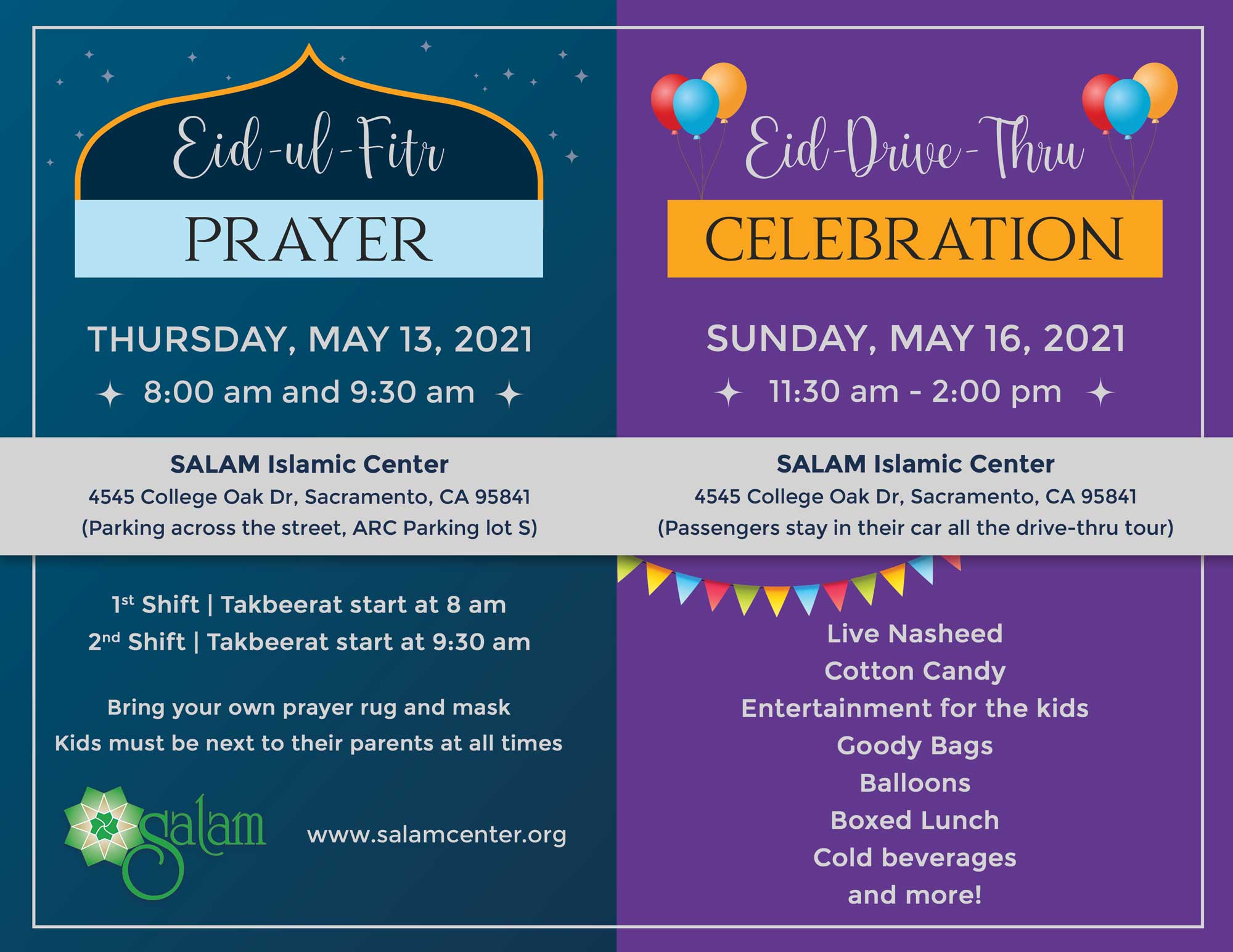 Eid-ul-Fitr Prayer 2021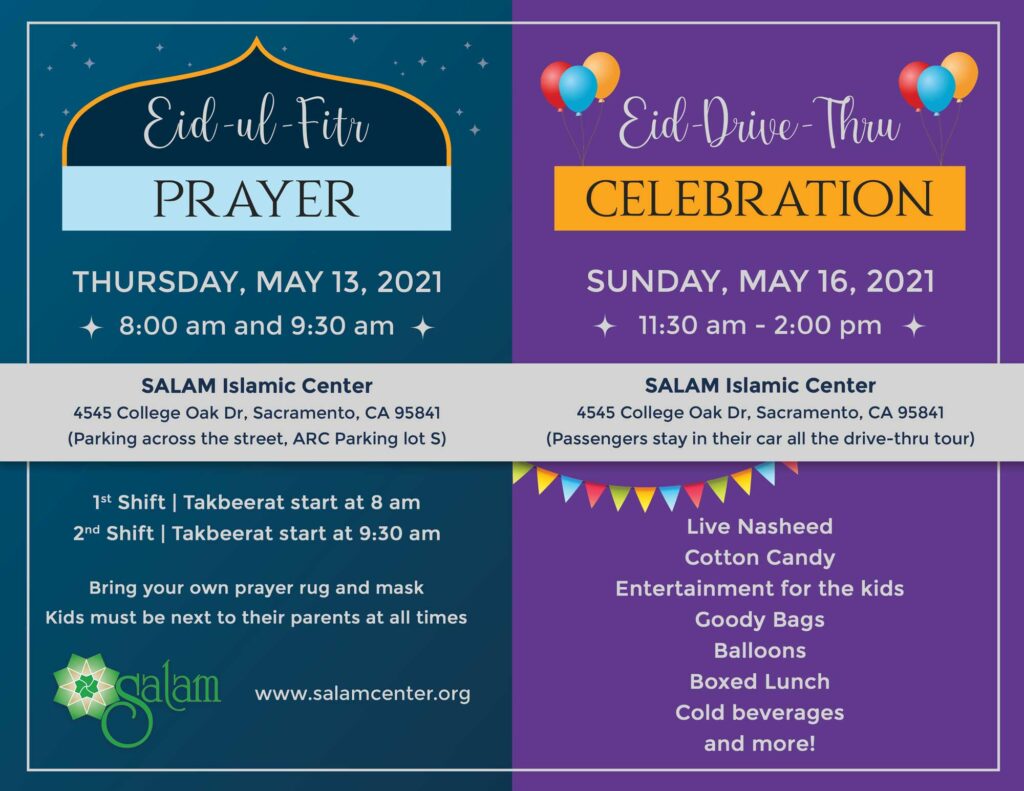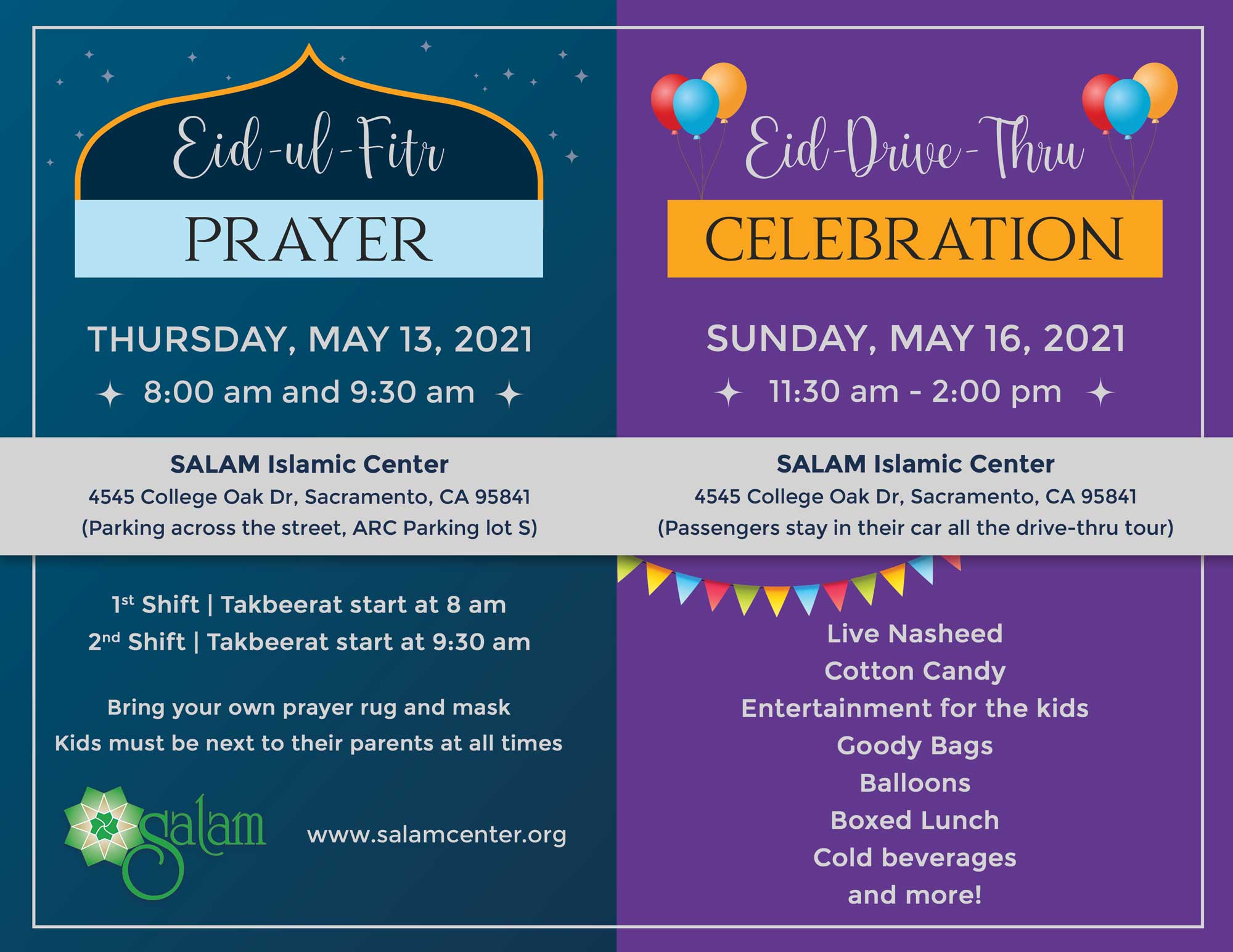 As we near the end of this Beloved month of Ramadan, we invite you to join us for this year's Eid-ul-Fitr events at SALAM Islamic Center!
May Allah(ﷻ) accept all our fasts, dua'as, and prayers. Ameen.
1st Shift | Takbeerat start at 8 am
2nd Shift | Takbeerat start at 9:30 am
– Bring your own prayer rug and mask.
– Kids must be next to their parents at all times.
(Parking across the street, ARC Parking lot S)
---
Eid Celebration is on Sunday, May 16th from 11:30 am – 2:00 pm
Live Nasheed, Cotton Candy, Entertainment for the kids, Goody Bags, Balloons, Boxed Lunch, Cold beverages, and more!