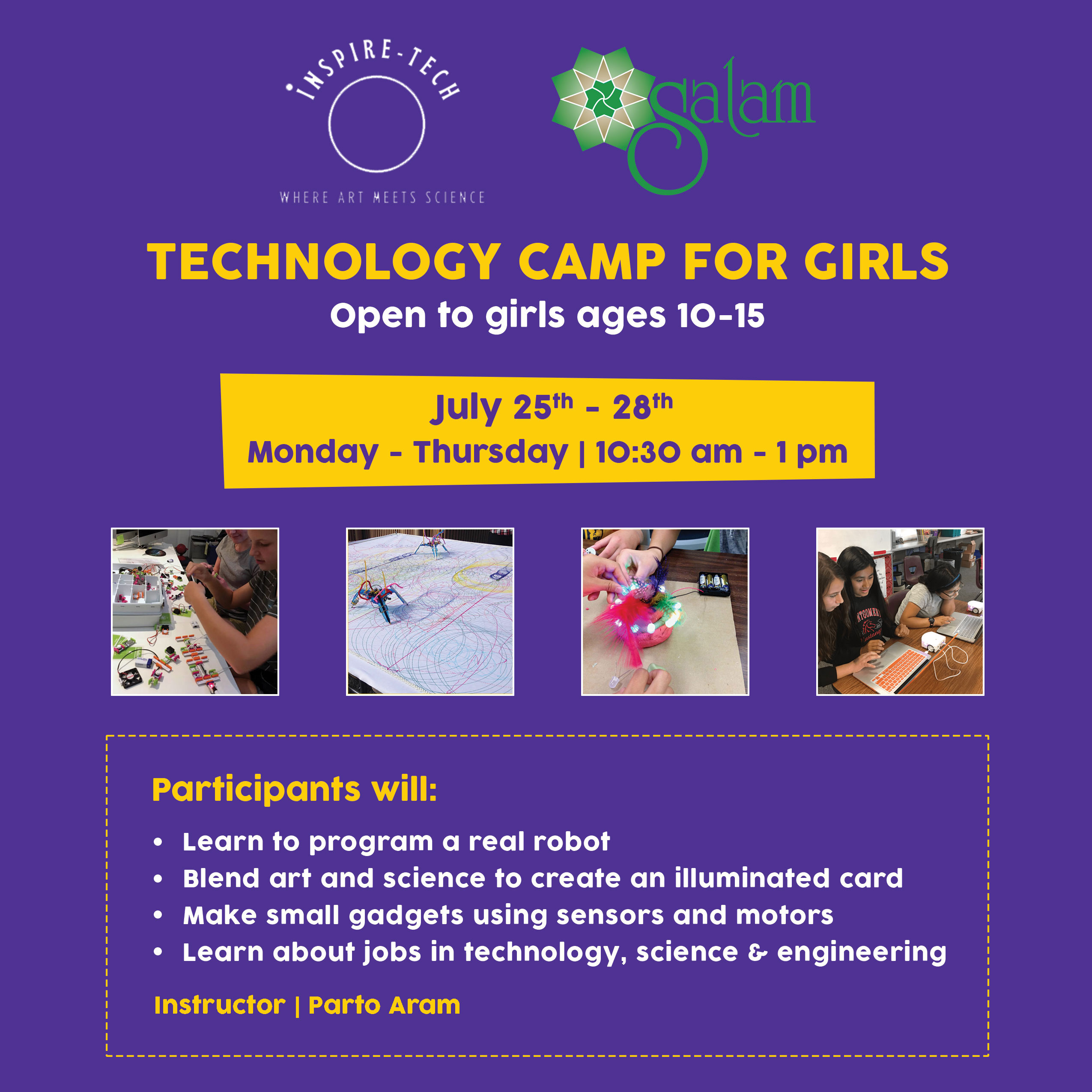 FREE Technology Camp for Girls
Free Technology Camp for Girls at SALAM
*for Girls 10 – 15*
July 25th – 28th | Monday-Thursday | 10:30 am – 1 pm
A fun educational tech camp that includes the arts!
Participants will:
– Learn to program a real robot
– Blend art and science to create an illuminated card
– Make small gadgets using sensors and motors
– Learn about jobs in technology, science & engineering
About the Instructor: Parto Aram is a skilled and knowledgeable technology educator with 15 years of experience and degrees in Electrical Engineering and Business from Northeastern and Boston University. She is the founder of Inspire-Tech and has been teaching technology to kids for the past 12 years. To learn more, visit inspire-tech.org.
Spaces are limited – Register here.