MOSQUE & COMMUNITY CENTER
SALAM Islamic Center
SALAM's mission is to practice and promote Islam by providing religious, educational, and recreational facilities and services for members of the public.
SALAM is a non-profit, 501 (c)(3), tax-exempt, religious organization. Its purpose is to promote Islamic teachings, understanding, and unity among all Muslims in the greater Sacramento area. SALAM prides itself in being a multi-ethnic organization and shall strive to maintain it.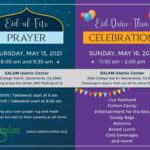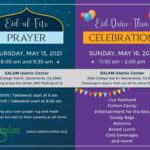 No event found!
Gate Opens | 12:45 pm
Khutba | 1:15 pm
Prayer | 1:35 pm
Gate Opens | 2:15 pm
Khutba | 2:30 pm
Prayer | 2:50 pm
Help Us Maintain Allah's House
Your contribution will allow us to continue to serve.