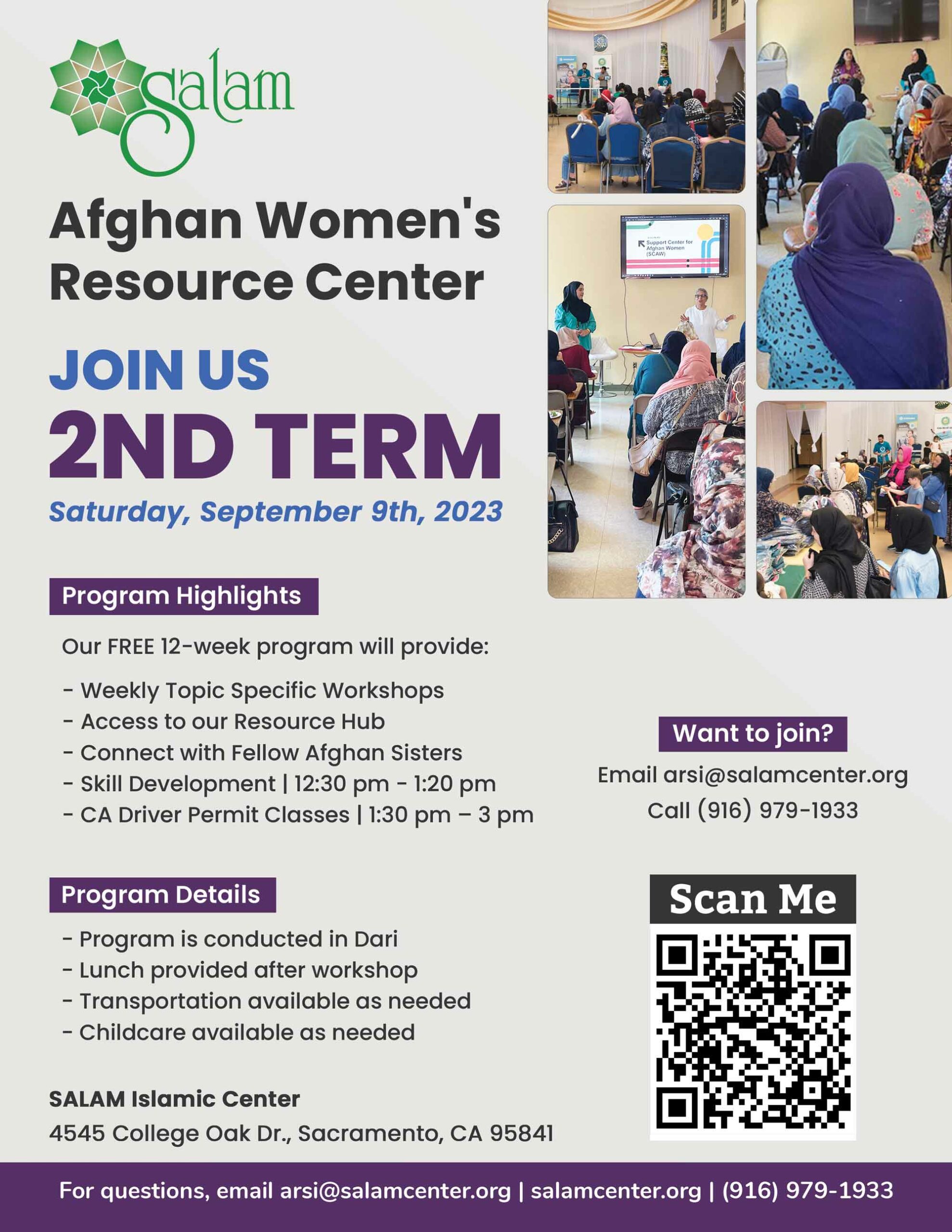 2nd Term | Afghan Women's Resource Center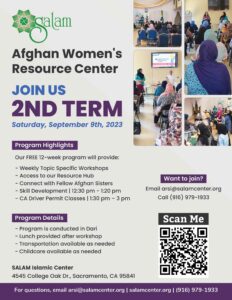 We are thrilled to announce the 2nd term of the Afghan Women's Support Center at the SALAM Islamic Center in Sacramento, CA. This FREE 12-week initiative is designed exclusively for Afghan sisters and families who have arrived in the US within the past two years.
Why Should You Join? Our program is more than just a series of classes; it's a community and a stepping stone towards adapting and thriving in your new environment. Here's what you'll gain:
– Guidance from Industry Professionals: Weekly workshops on government aid, regional resources, and much more.
– Access to Essential Resources: Laptops, WiFi, and assistance with registering for programs.
– Skill Development: Enhance various life skills, from technology to driving, with our CA Driver Permit Classes.
– Community Building: Connect with fellow Afghan sisters and support each other in this journey.
Start Date: September 9th Location: SALAM Islamic Center, Sacramento, CA Time: Skill development from 12:30 pm – 1:20 pm
Want to Join? Don't Wait! Spots are limited, and we want YOU to be part of this transformative experience. If you or someone you know is eligible, please email us at arsi@salamcenter.org to register.