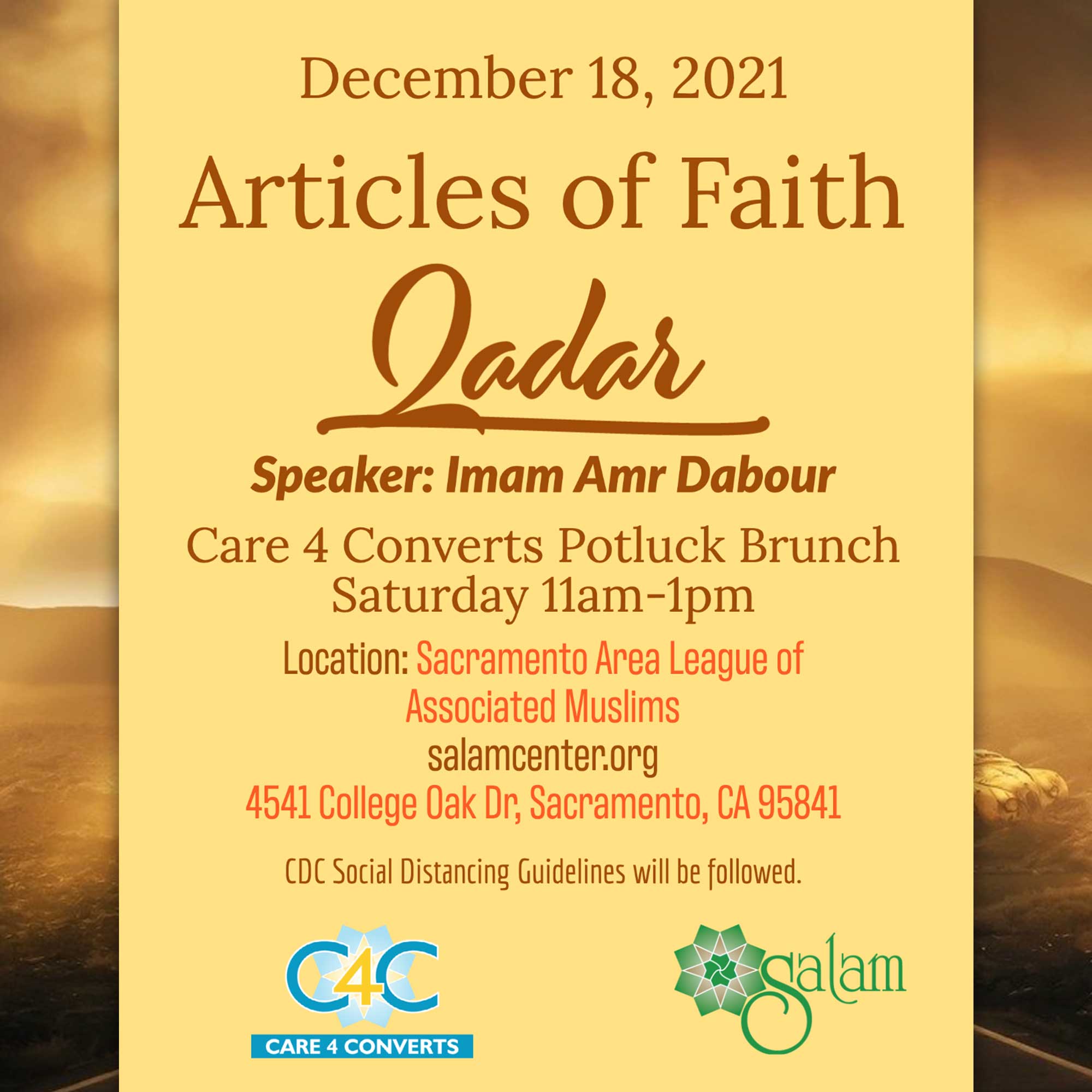 Articles of Faith: Qadar
The SALAM Care For Converts team will hold their last monthly potluck brunch in 2021, highlighting the Articles of Faith Series – Qadar.
Saturday, December 18th at 11 am, presented by Imam Amr Dabour.
Please bring your favorite dish to share with others. CDC Social Distancing Guidelines will be followed.
We are looking forward to seeing you, insha'Allah. Let's make this a great brunch as we celebrate our gratitude for another year with each other. Please share with your friends and family and make this our own version of festive.