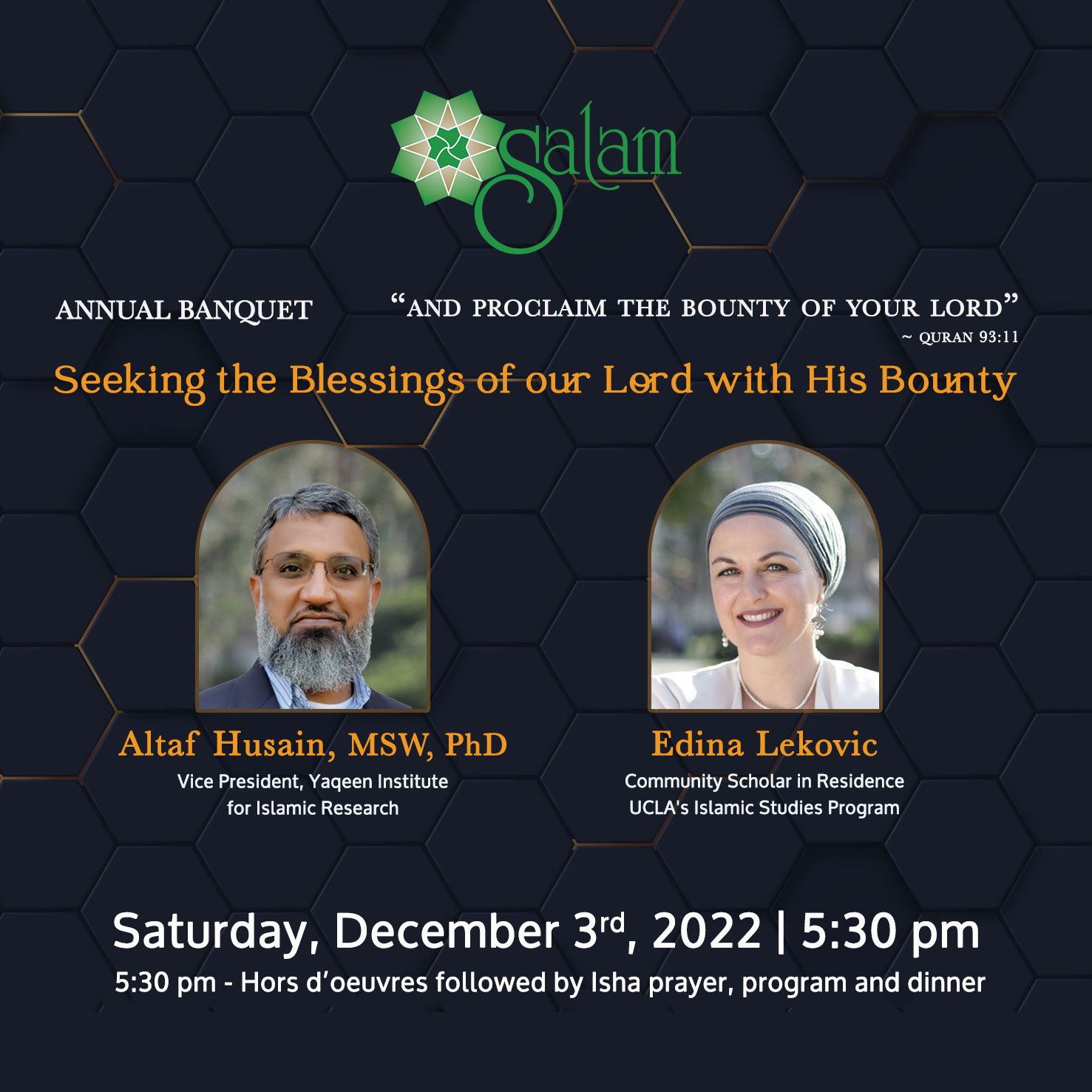 Annual Banquet 2022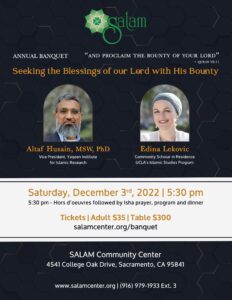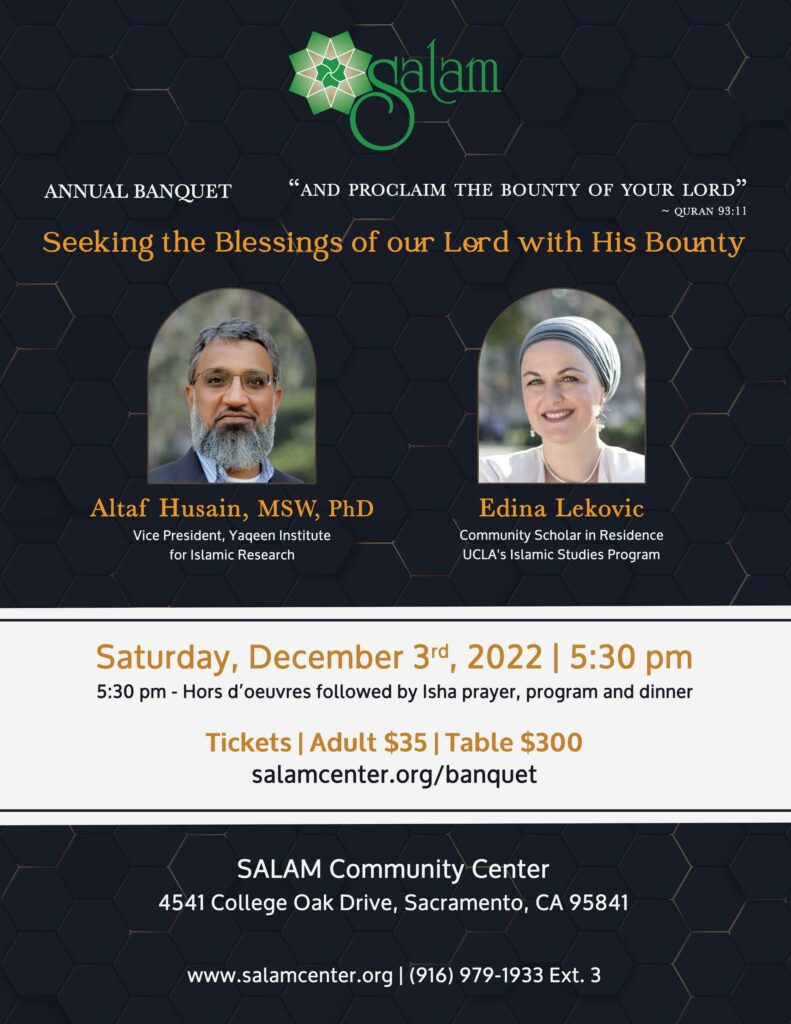 SALAM's Annual Banquet
Seeking the Blessings of our Lord with His Bounty
Saturday, December 3rd, 2022
5:30 pm – Hors d'oeuvres followed by Isha prayer, program, and dinner.
Featuring
Altaf Husain, MSW, PhD, Vice President, Yaqeen Institute for Islamic Research
Edina Lekovic, Community Scholar in Residence, UCLA's Islamic Studies Program
Seating is limited. Adults-only event.
Get Tickets | $35 – $300 – Get your Ticket here.
Your support means a lot to us. Please consider making a donation. Click here to donate.