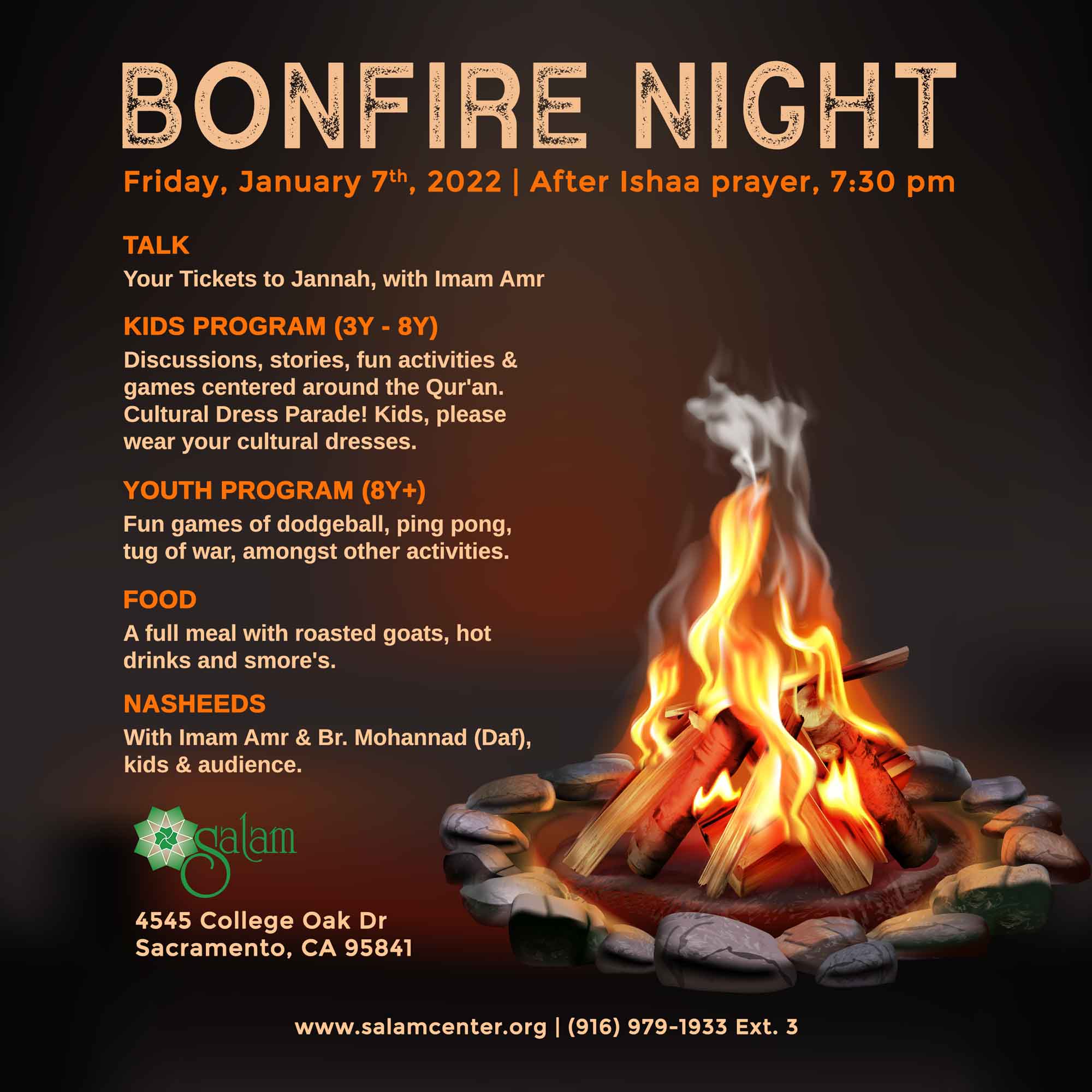 Bonfire Night | Your Ticket to Jannah
Due to the rainy weather predicted for this Friday, the bonfire event has been postponed to Friday, January 14th, 2022.
Come join us on Friday, January 14th, 2022 after ishaa prayer – 7:30 pm for another fun and inspiring bonfire evening.
Talk
Your Tickets to Jannah, with Imam Amr
Kids Program (3y – 8y)
Discussions, stories, fun activities & games centered around the Qur'an.
Cultural Dress Parade! Kids, please wear your cultural dresses.
Youth Program (8y+)
Fun games of dodgeball, ping pong, tug of war, amongst other activities.
Food
A full meal with roasted goats, hot drinks, and smore's.
Nasheeds
With Imam Amr & Br. Mohannad (Daf), kids & audience.