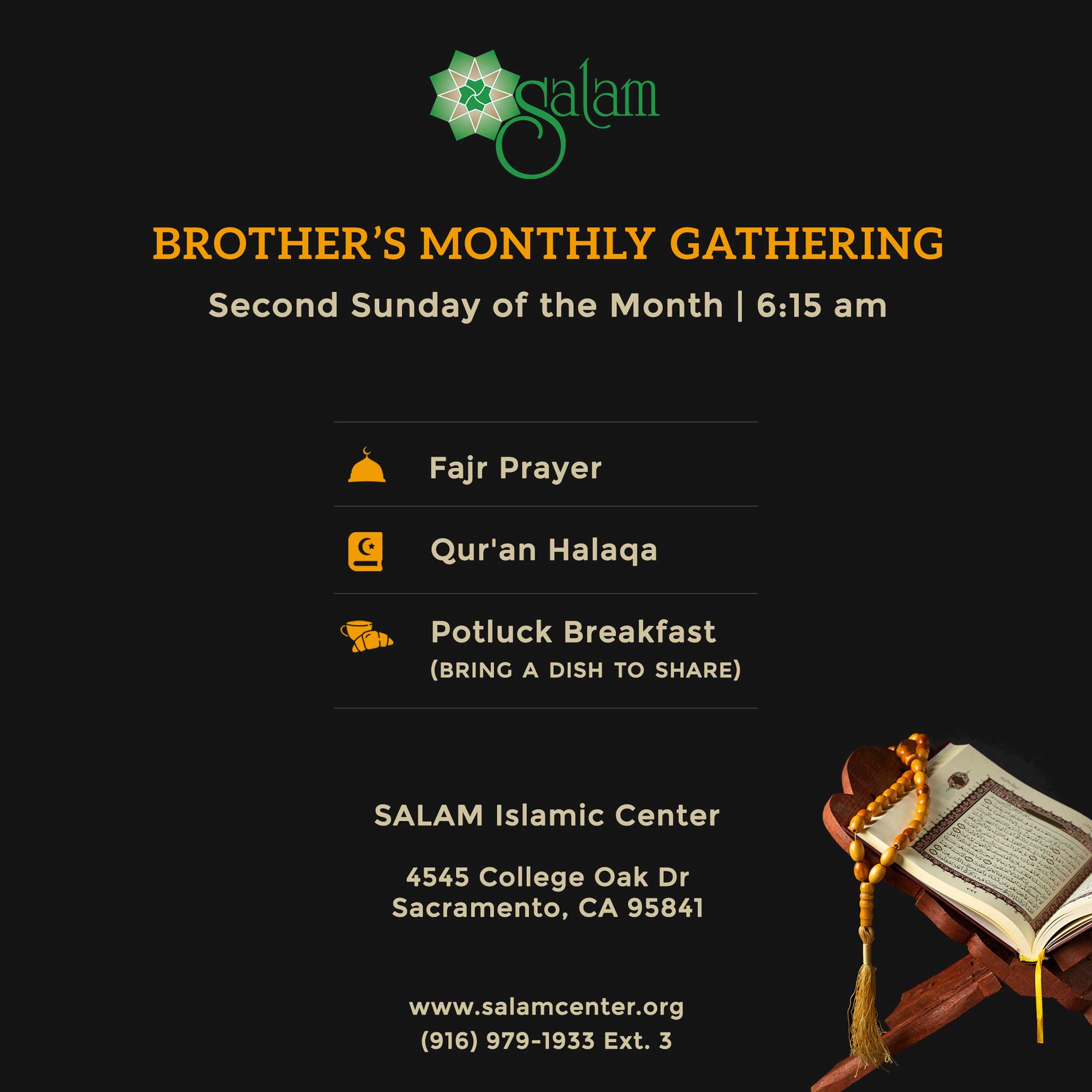 Brother's Monthly Gathering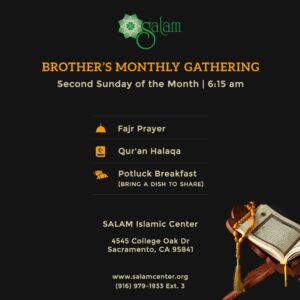 Brothers, join us for a spiritual gathering every second Sunday of the month. The program begins with Fajr Prayer, followed by a Qur'an Halaqa, and ends with a Potluck Breakfast. Don't forget to bring a dish to share with everyone.
Upcoming gathering – Sunday, February 12th, at 6:15 am.
Let's strengthen our bond through prayer and food. See you there!