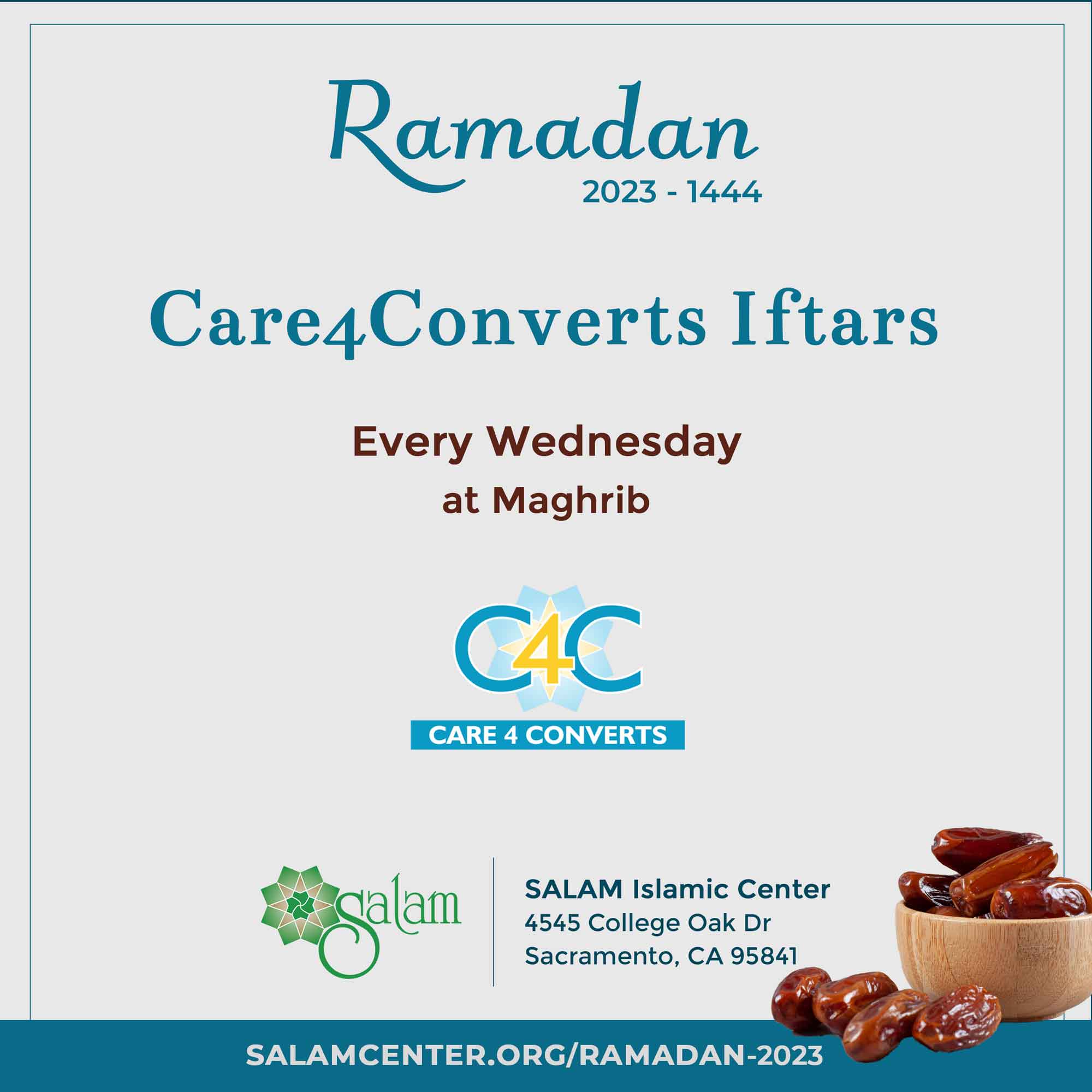 Care4Converts Iftar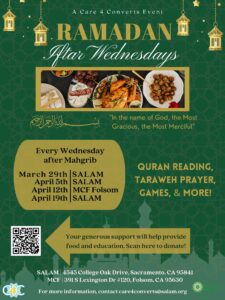 Care 4 Converts will host iftars for new Muslims and their families on Wednesdays in the breakroom – Maghrib to Isha'a.
Care for Converts (C4C) is a SALAM program that supports new Muslims and those interested in Islam in the Sacramento area. We provide a safe place to learn and discuss matters related to Islam and being Muslim.
Every Wednesday in Ramdan, C4C provides iftars for reverts (new shahadas), many of whom have no Muslim family to share a meal with. These iftars are designed to build Islamic relationships, learn about our deen, and develop a strong Muslim Identity.
Iftar Dates
– March 29th | at SALAM
– April 5th | at SALAM
– April 12th | at Muslim Community of Folsom
– April 19th | at SALAM
Your generous support will help provide food and education for our new brothers and sisters in Islam – Donate here.
Consider sponsoring an iftar so new Muslims can break their fast with their Muslim community!