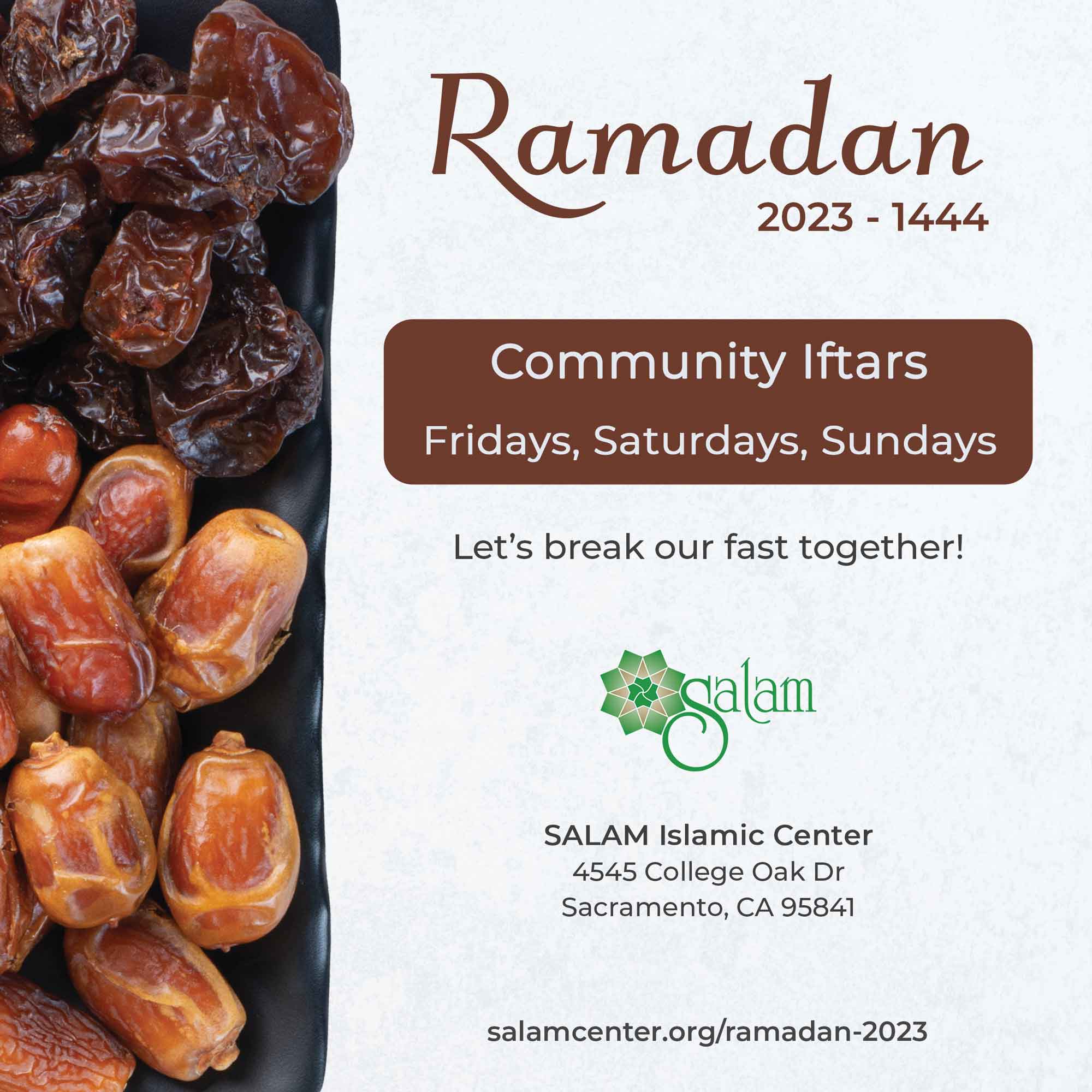 Community Iftar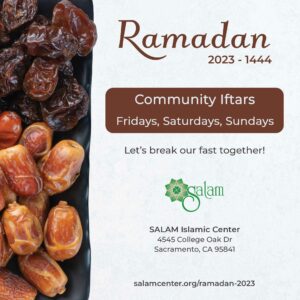 We will have weekly community iftars on Fridays, Saturdays, and Sundays.
Let's break our fast together! We invite the community to join us for iftar.
Iftar Sponsorships
"Whoever feeds a fasting person will have a reward like that of the fasting person, without any reduction in his reward." [At-Tirmidhi]
A single iftar can be sponsored for $2,500; partial sponsorships are also welcome.
Sponsor an Iftar this Ramadan and earn the rewards!
Wan to volunteer and help feed the community? Send us an email at officemanager@salamcenter.org