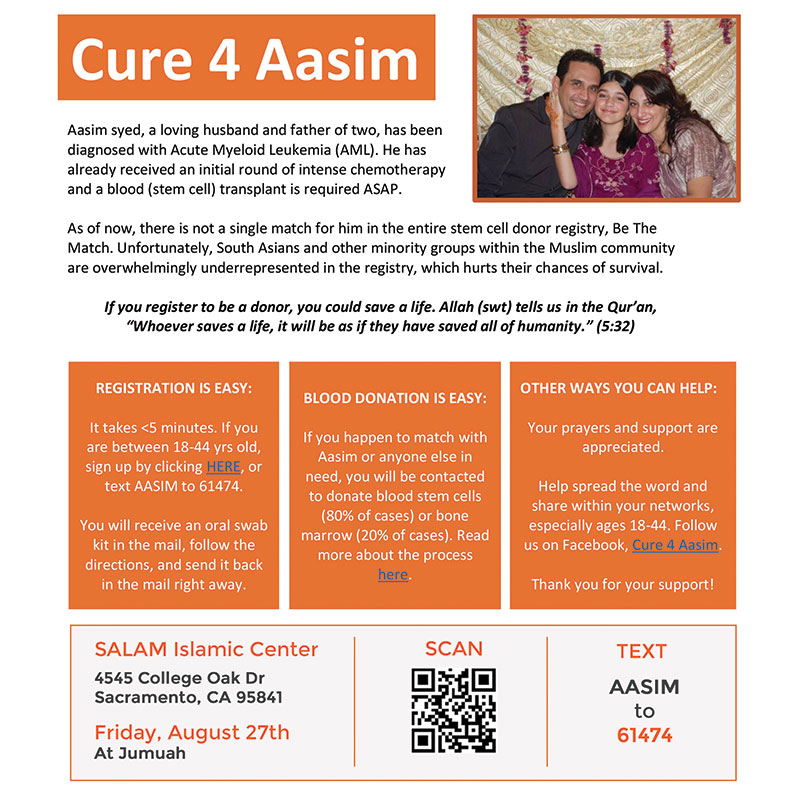 Cure 4 Aasim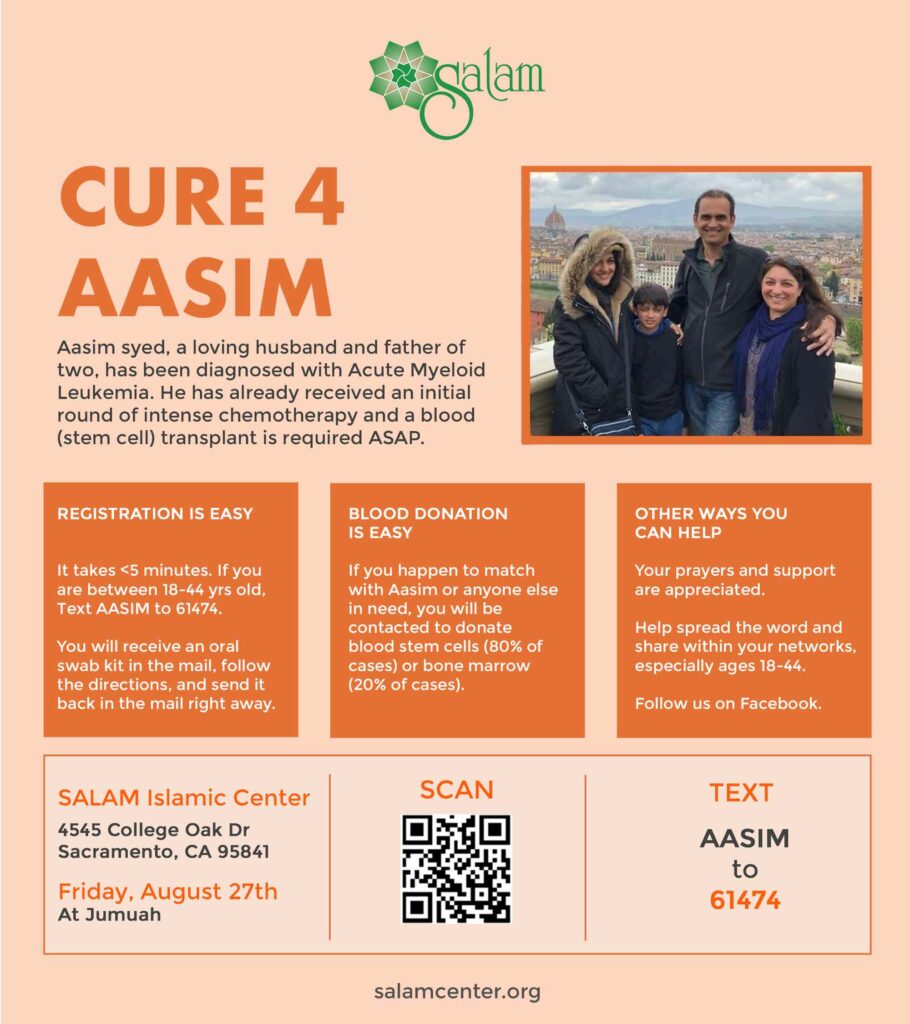 A donation drive to help Br. Aasim will be held at SALAM on Friday, August 27th.
As of now, there is not a single match for him in the entire stem cell donor registry, Be The Match. Unfortunately, South Asians and other minority groups within the Muslim community are overwhelmingly underrepresented in the registry, hurting their chances of survival. 
If you register to be a donor, you could save his life! Start the process today by scanning the QR code or texting AASIM to 61474.
Register Here