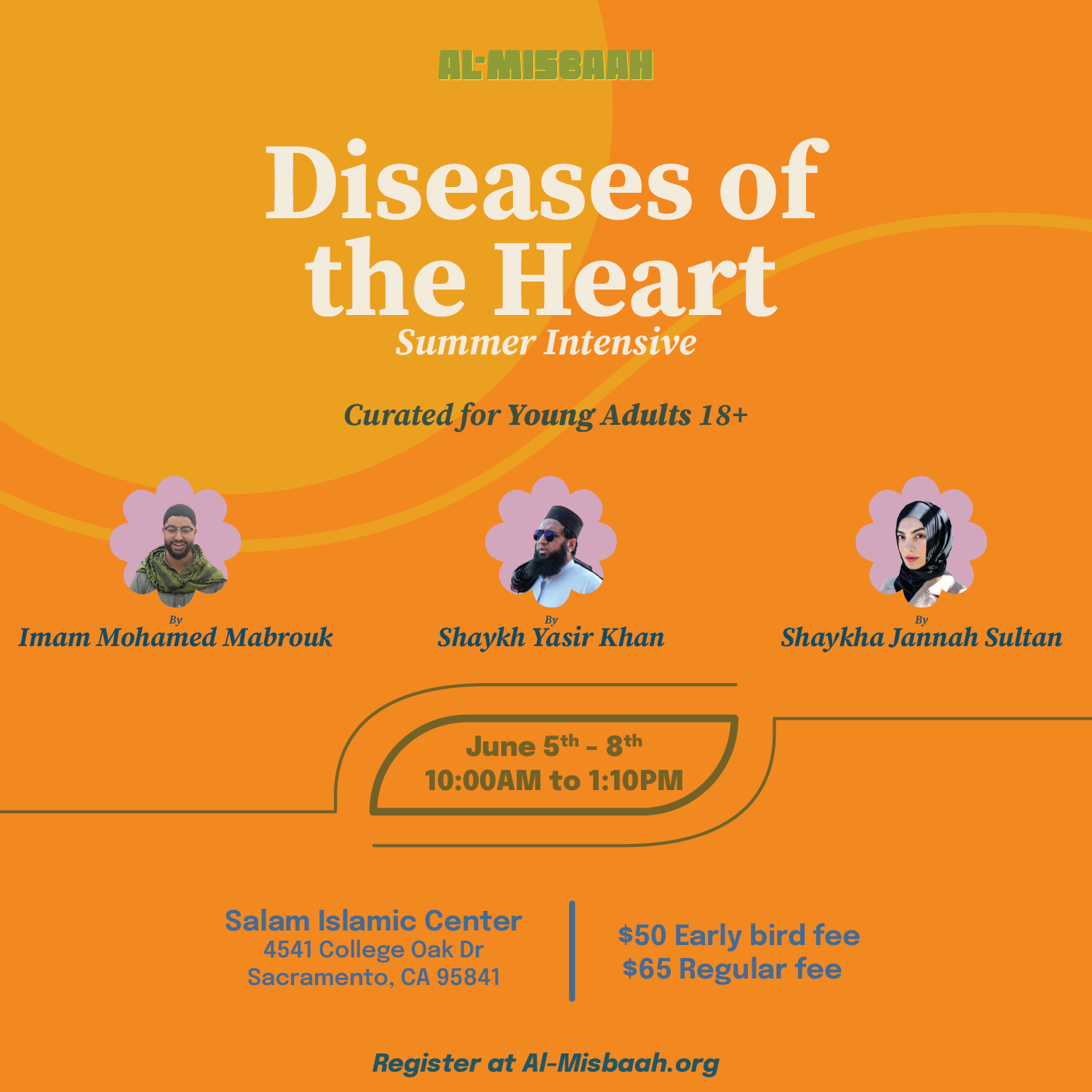 Diseases of the Heart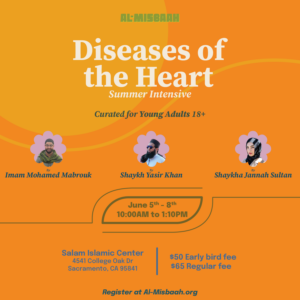 We invite you to participate in the Al-Misbaah Summer Intensive at SALAM Islamic Center. This enlightening event will focus on the crucial topic of "Diseases of the Heart," specifically tailored for young adults aged 18 and above. 
📅 Session Dates: June 5th – 8th
📍 Venue: SALAM Islamic Center
Prepare to embark on a profound journey of self-reflection and self-improvement as you delve into the depths of the human heart. Guiding you through this transformative experience will be Shaykh Yasir Khan, Shaykha Jannah Sultan, and Imam Mohamed Mabrouk. 
By attending this Summer Intensive, you will have the unique opportunity to foster a strong connection with your faith, enhance your personal growth, and develop strategies for overcoming challenges in your daily lives.