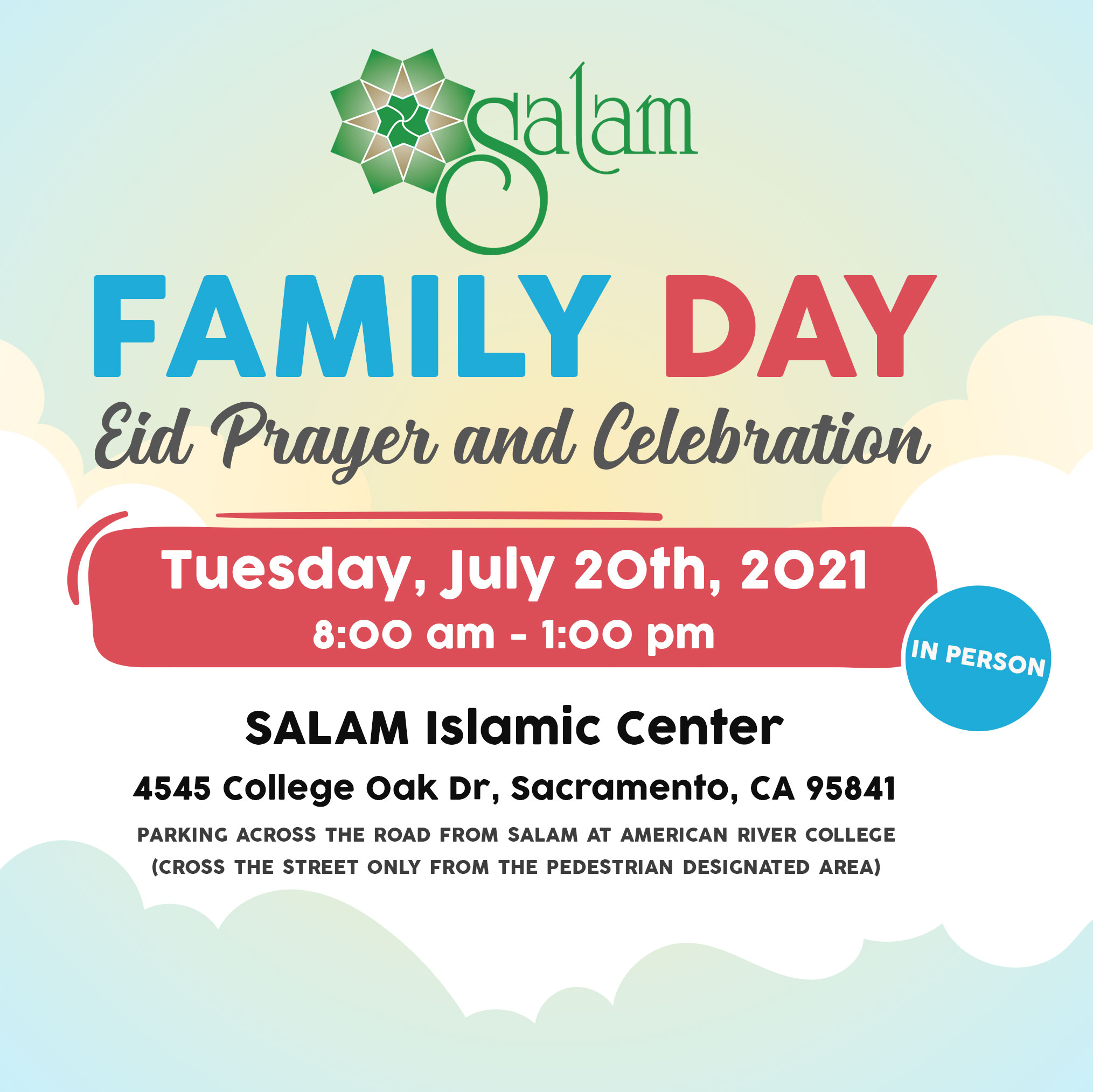 Eid-ul-Adha 2021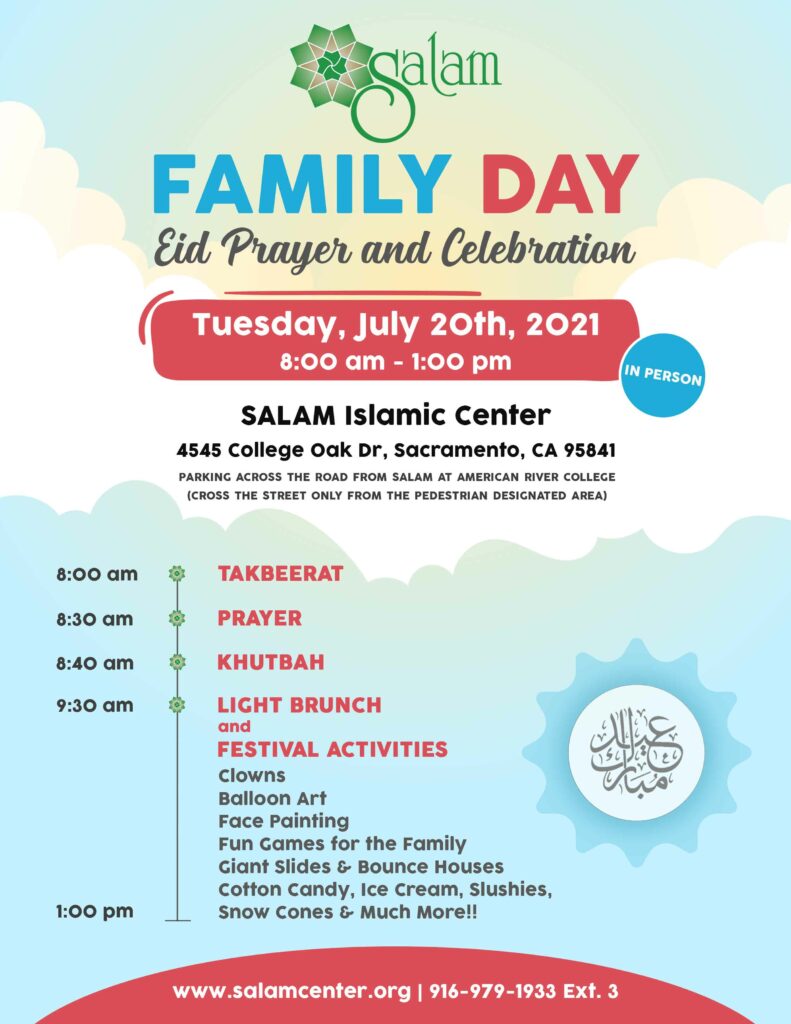 Family Day | Eid Prayer and Celebration
Tuesday, July 20th, 2021 | 8:00 am – 1:00 pm
SALAM Islamic Center, 4545 College Oak Dr, Sacramento, CA 95841
Parking across the road from salam at American River College (cross the street only from the pedestrian designated area).
In-Person
8:00 am | Takbeerat
8:30 am | Prayer
8:40 am | Khutbah
9:30 am | Light Brunch and Festival Activities
Clowns
Balloon Art
Face Painting
Fun Games for the Family
Giant Slides & Bounce Houses
Cotton Candy, Ice Cream, Slushies, Snow Cones & Much More!!