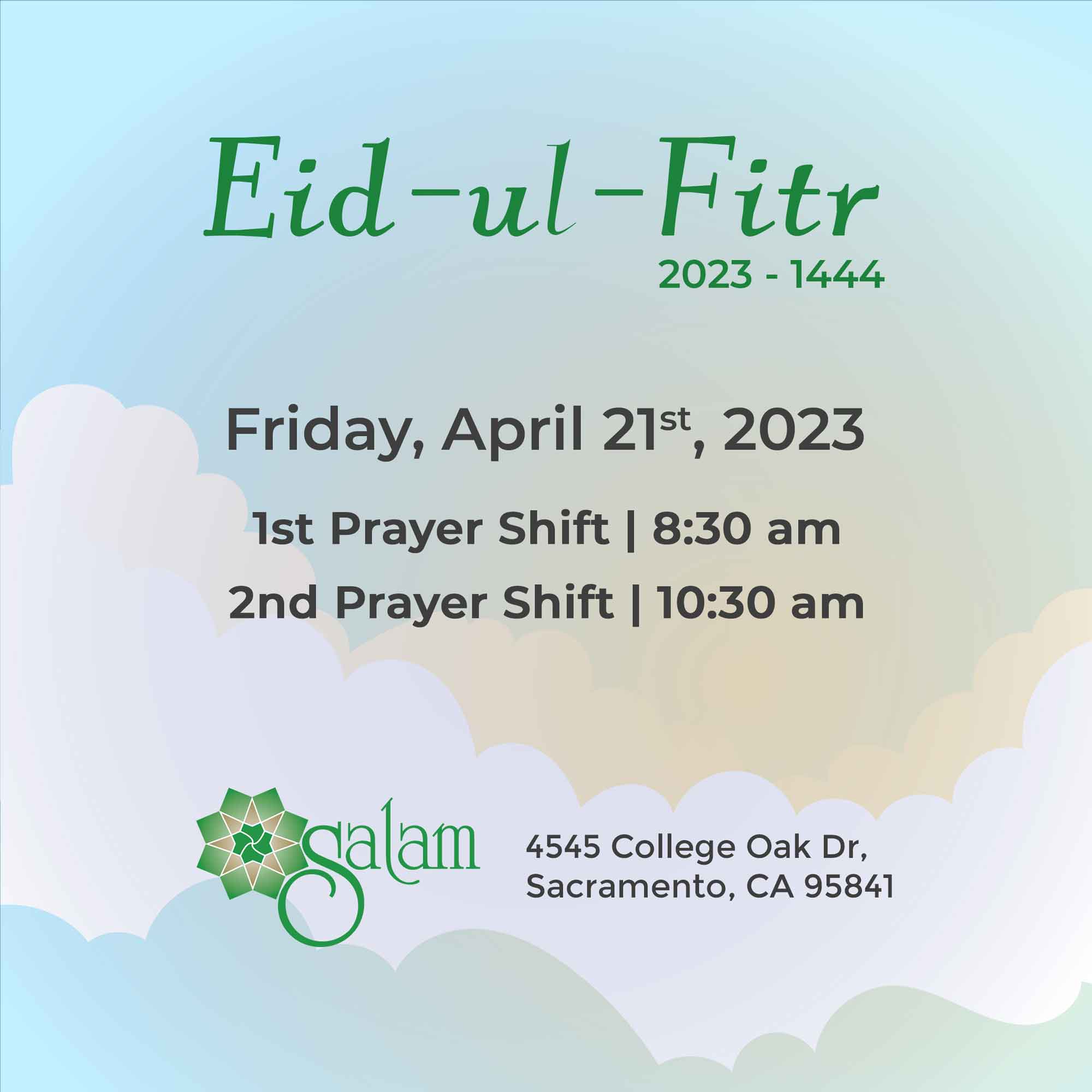 Eid-ul-Fitr 2023 | Prayer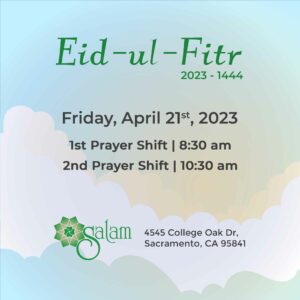 Eid-ul-Fitr 2023 is on Friday, April 21st.
We will have two Eid prayer shifts at 8:30 am and 10:30 am.
SALAM Islamic Center, 4545 College Oak Dr, Sacramento, CA 95841.
Please arrive by 8:30 am! Parking across the road from SALAM at American River College (Cross the street only from the pedestrian designated area).
Hourly Schedule
Eid-ul-Fitr
8:00 am

-

8:30

Takbeerat
8:30 am

-

9:00 am

1st Shift | Prayer & Khutba
10:00 am

-

10:30 am

Takbeerat
10:30 am

-

11:30 am

2nd Shift | Prayer & Khutba