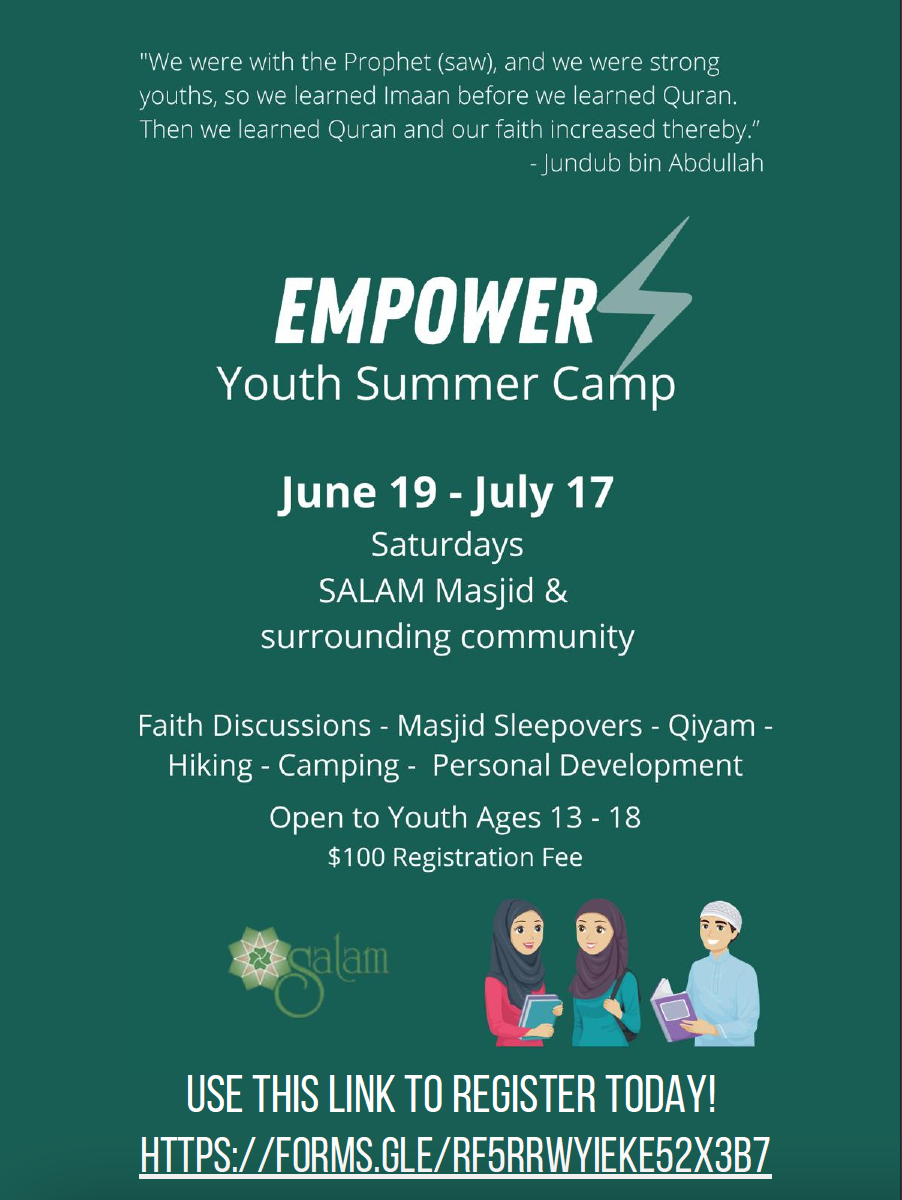 Summer Camp: Empower (Ages 13-18)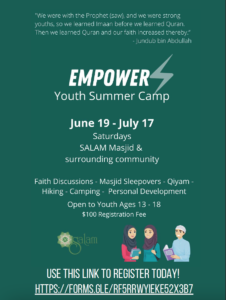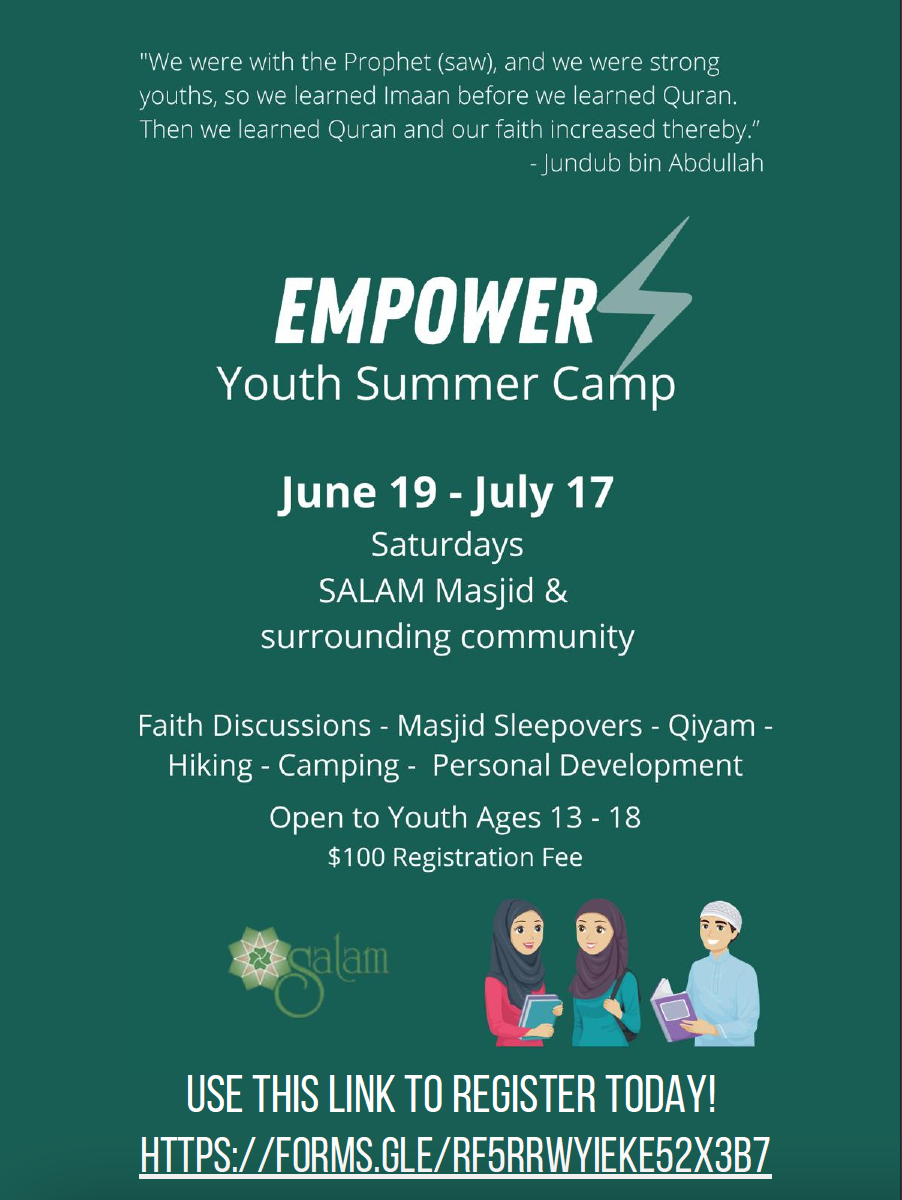 SALAM welcomes youth (ages 13-18) to Summer Camp: Empower!
Empower will be a weekly Saturday program starting June 19th!
The last day to register will be by the end of day this Friday, June 18, 2021!
Register using the link below:
https://forms.gle/RF5rrWyiekE52x3B7
Be sure to submit your payment in person at the SALAM Islamic Center Office using check or cash.
For more information, please contact Brother Lawrence at lawrence.kuhlman@yahoo.com.