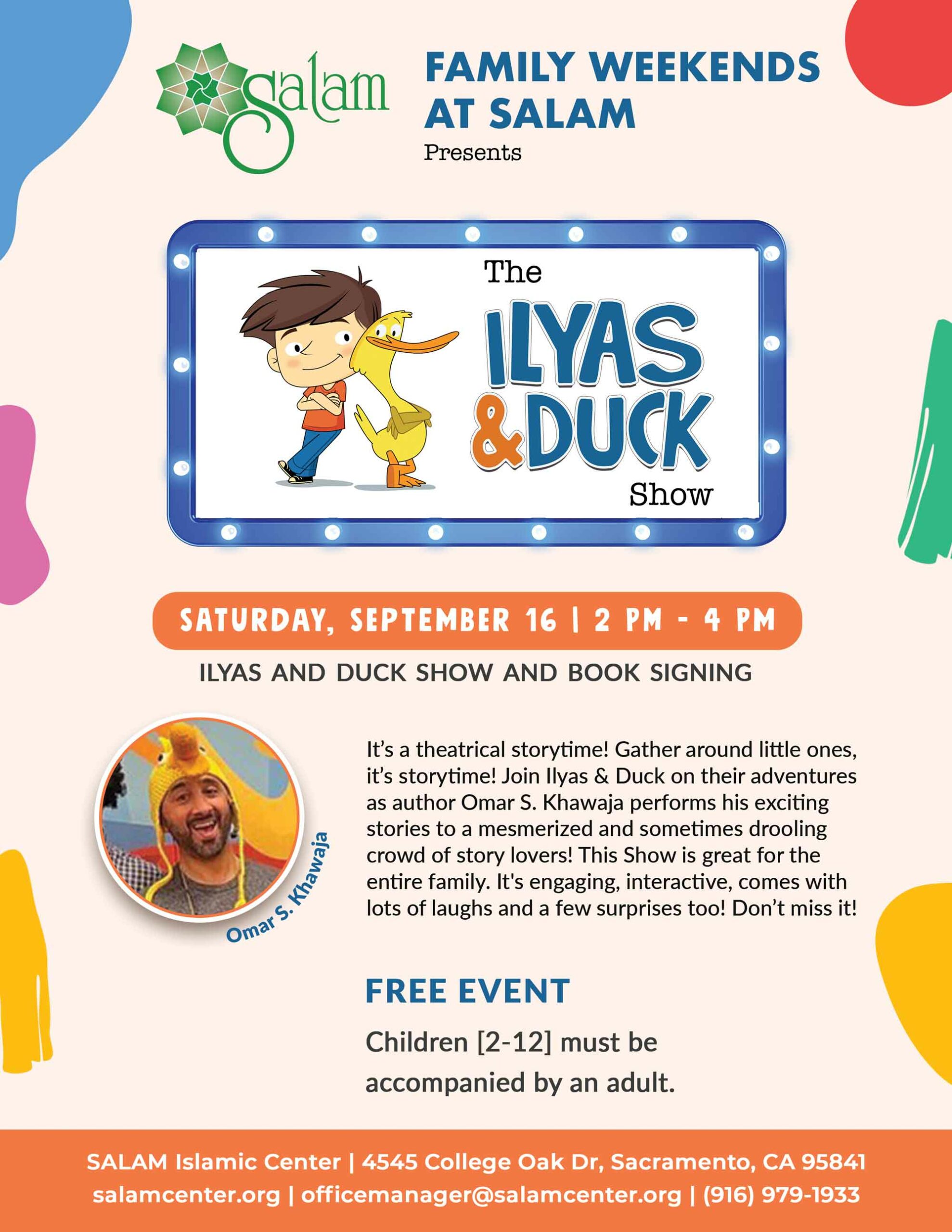 Ilyas & Duck | Show and Book Signing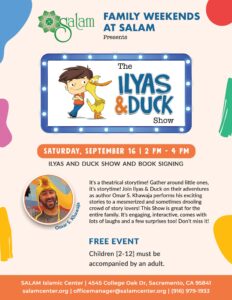 Family Weekends at SALAM presents, The Ilyas & Duck Show.
Calling all families! On Saturday, September 16th, from 2 pm to 4 pm, come and experience an unforgettable theatrical storytime with the lovable characters Ilyas & Duck!
Join author Omar S. Khawaja as he brings his lively and exciting tales to life, captivating the hearts of children and adults alike. This one-of-a-kind show is filled with laughter, surprises, and interactive engagement, making it a perfect weekend outing for the entire family.
Here's what awaits you at The Ilyas & Duck Show:
A mesmerizing performance that sparks the imagination.
Book signing opportunity with the author himself.
Fun-filled interactive sessions that will have everyone laughing.
Special surprises that will make this day a cherished memory.
FREE Event! Don't wait! Seats are limited, and this unique show is one that your family will not want to miss. 
Come and share this magical afternoon with us, creating beautiful memories and celebrating the joy of family and storytelling. We can't wait to see you there!