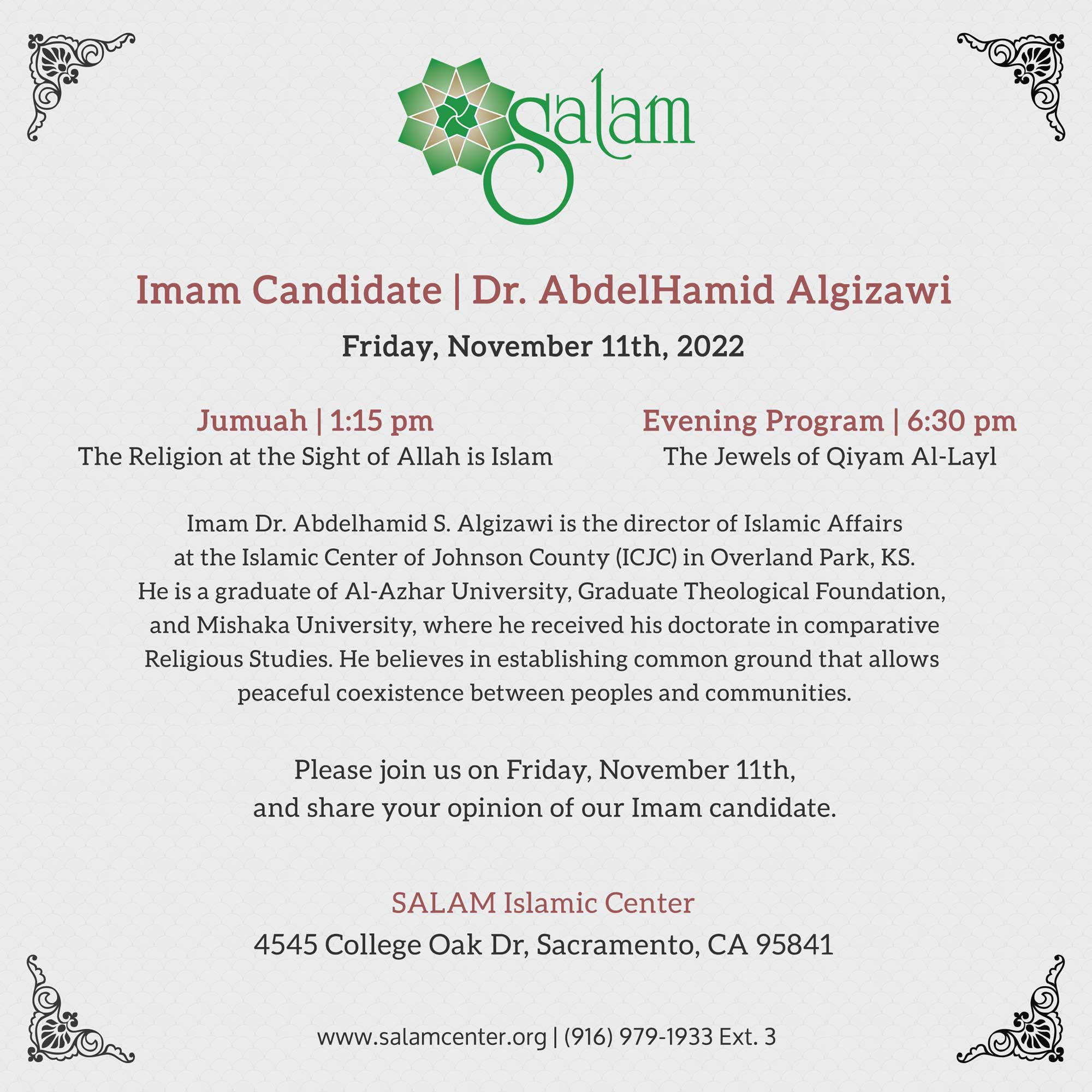 Jumuah | Imam's Candidate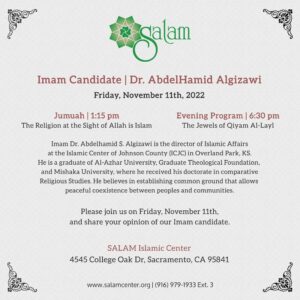 Friday, November 11th | Dr. AbdelHamid Algizawi | Imam Candidate
Imam Dr. Abdelhamid S. Algizawi is the director of Islamic Affairs at the Islamic Center of Johnson County (ICJC) in Overland Park, KS. He is a graduate of Al-Azhar University, Graduate Theological Foundation, and Mishaka University, where he received his doctorate in comparative Religious Studies. He believes in establishing common ground that allows peaceful coexistence between peoples and communities.
Please join us on Friday, November 11th, and share your opinion of our Imam candidate.
The Imam will be delivering the khutba at 1:15 pm (The Religion at the Sight of Allah is Islam) and conducting an evening program (The Jewels of Qiyam Al-Layl), after Isha, at 6:30 pm.