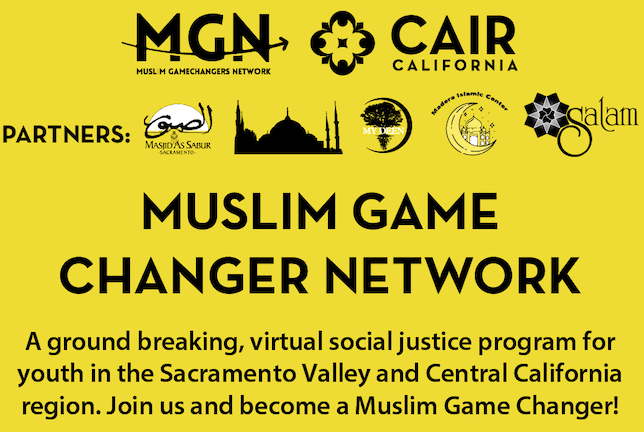 Muslim Game Changer Network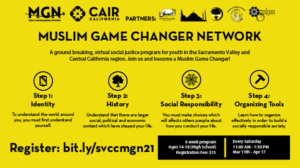 CAIR-Sacramento Valley/ Central California is extremely excited to announce the official launch of their Muslim Gamechangers Network Program in collaboration with partners SALAM Islamic Center, Masjid Madera, Masjid As-Sabur, and MyDeen!
MGN is a 6-week social justice training program for Muslim high school students that equips participants with the tools to critically understand their world, effectively challenge injustice, and build legacies of positive change in their communities. The program consists of weekly interactive sessions centered on themes of identity, history, social responsibility, and organizing tools, all grounded in an Islamic worldview.
This program partners with masajid to reach students in their community and give them access to the program so that they may be game changers in their local Muslim community.
Sessions will be every Saturday from 11am-1:30pm, starting on March 13th and ending on April 27th.
Registration will end on March 10th and will close after all 40 slots have been taken.
Don't wait and register to be a part of MGN today!
Register Here