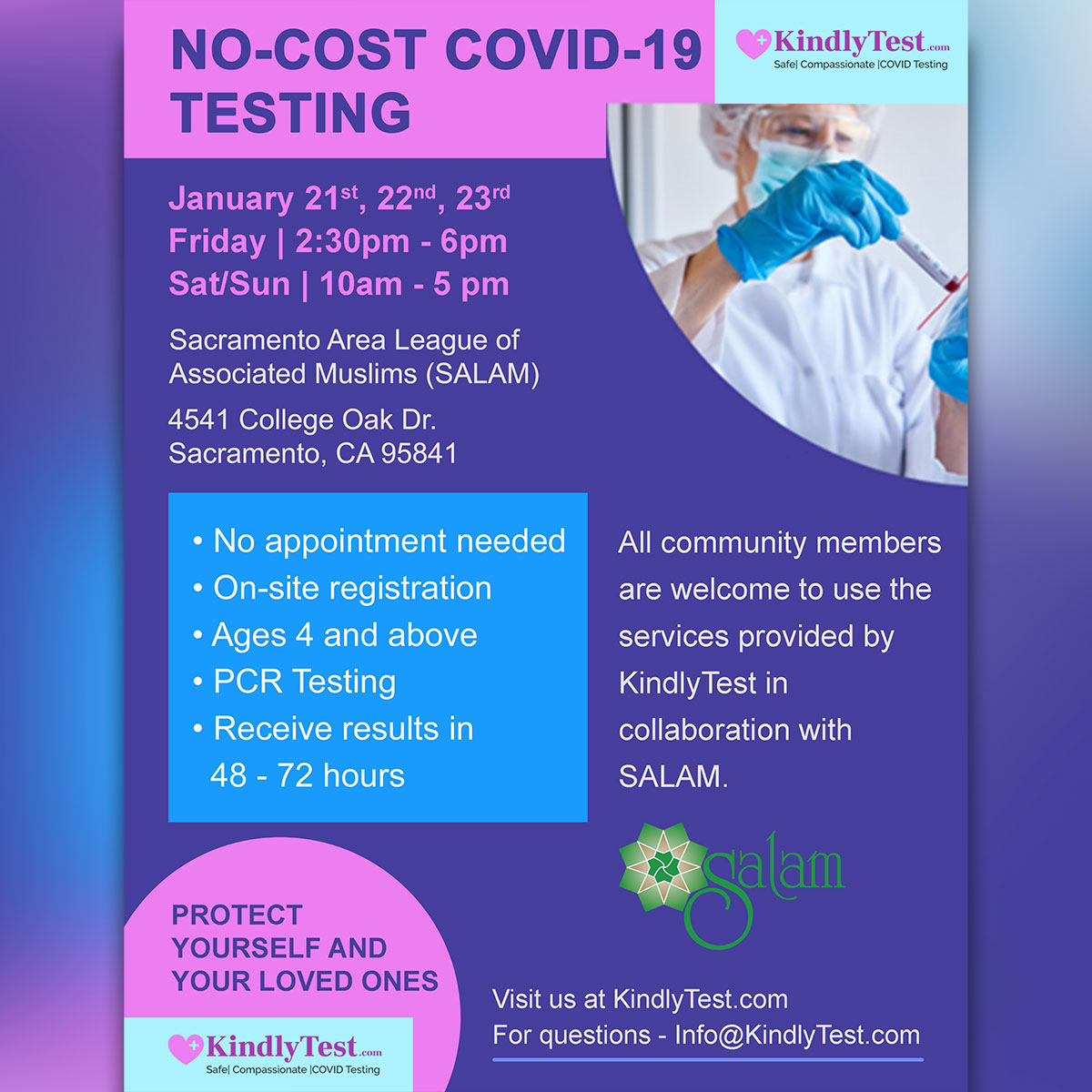 NO-COST COVID-19 TESTING
SALAM is collaborating with KindlyTest to offer COVID-19 tests on January 21st, 22nd, and 23rd.
January 21st, 22nd, 23rd
Friday | 2:30pm – 6pm
Sat/Sun | 10am – 5pm
– No appointment needed
– On-site registration
– Ages 4 and above
– PCR Testing
– Receive results in 48 – 72 hours
All community members are welcome to use the services provided by KindlyTest in collaboration with SALAM.
Visit us at KindlyTest.com | For questions – Info@KindlyTest.com
To Volunteer – Click Here
Volunteers will assist in directing attendees to the lines as well as with registration and answering questions about the testing process. Volunteers will not be participating in any part of the testing process, and no medical background is necessary to volunteer.