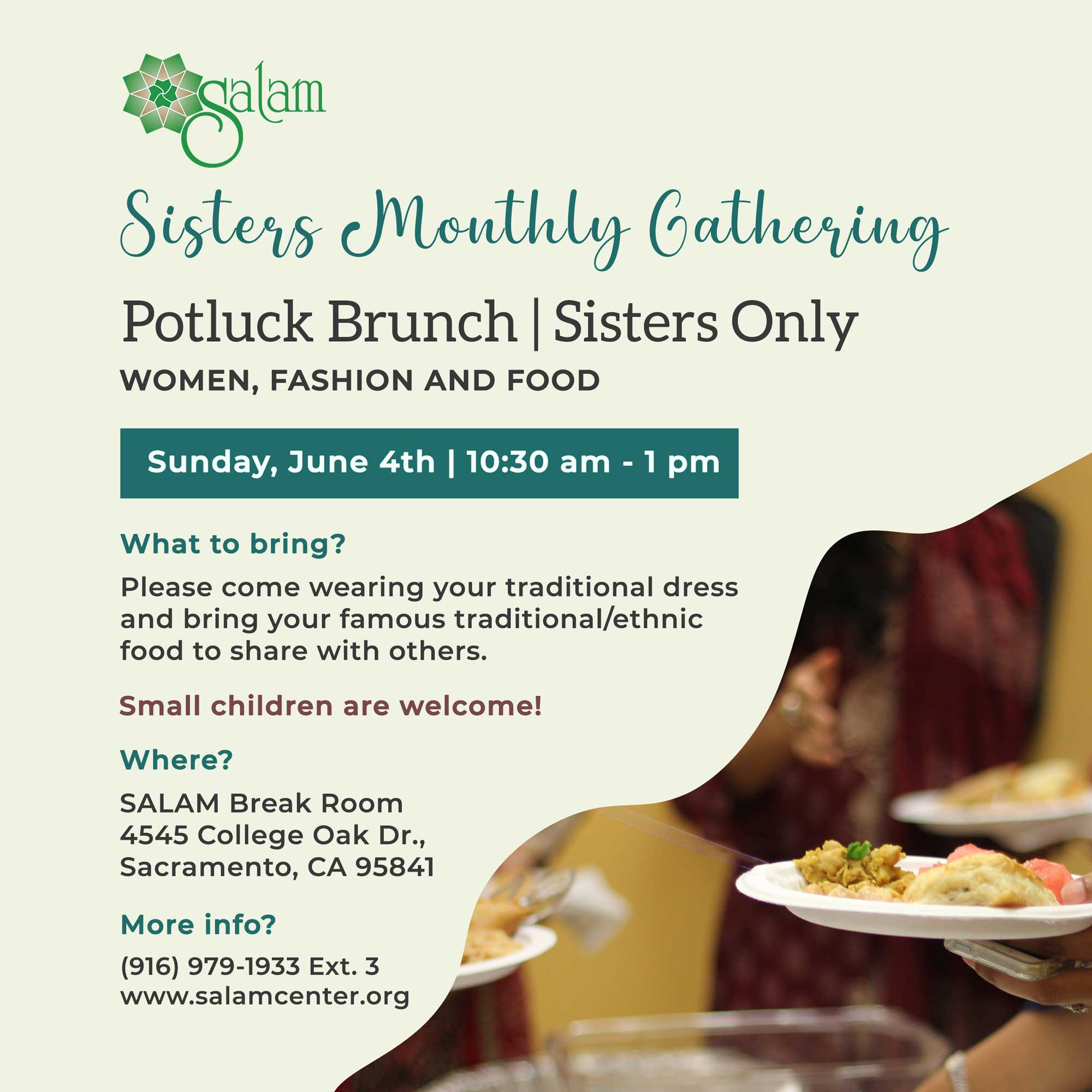 Potluck & Fashion – Sisters Gathering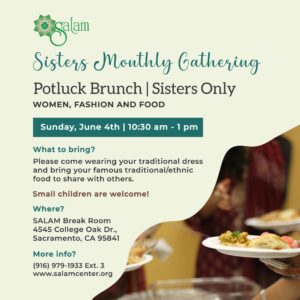 Sisters Only | Small Children are welcome
Join SALAM Sisters for a potluck brunch at the SALAM break room on Sunday, June 4th, at 10:30 am.
What to bring? Please come wearing your traditional dress and bring your famous traditional/ethnic food to share with others.
Where? SALAM Break room | 4545 College Oak Drive, Sacramento, CA 95841.