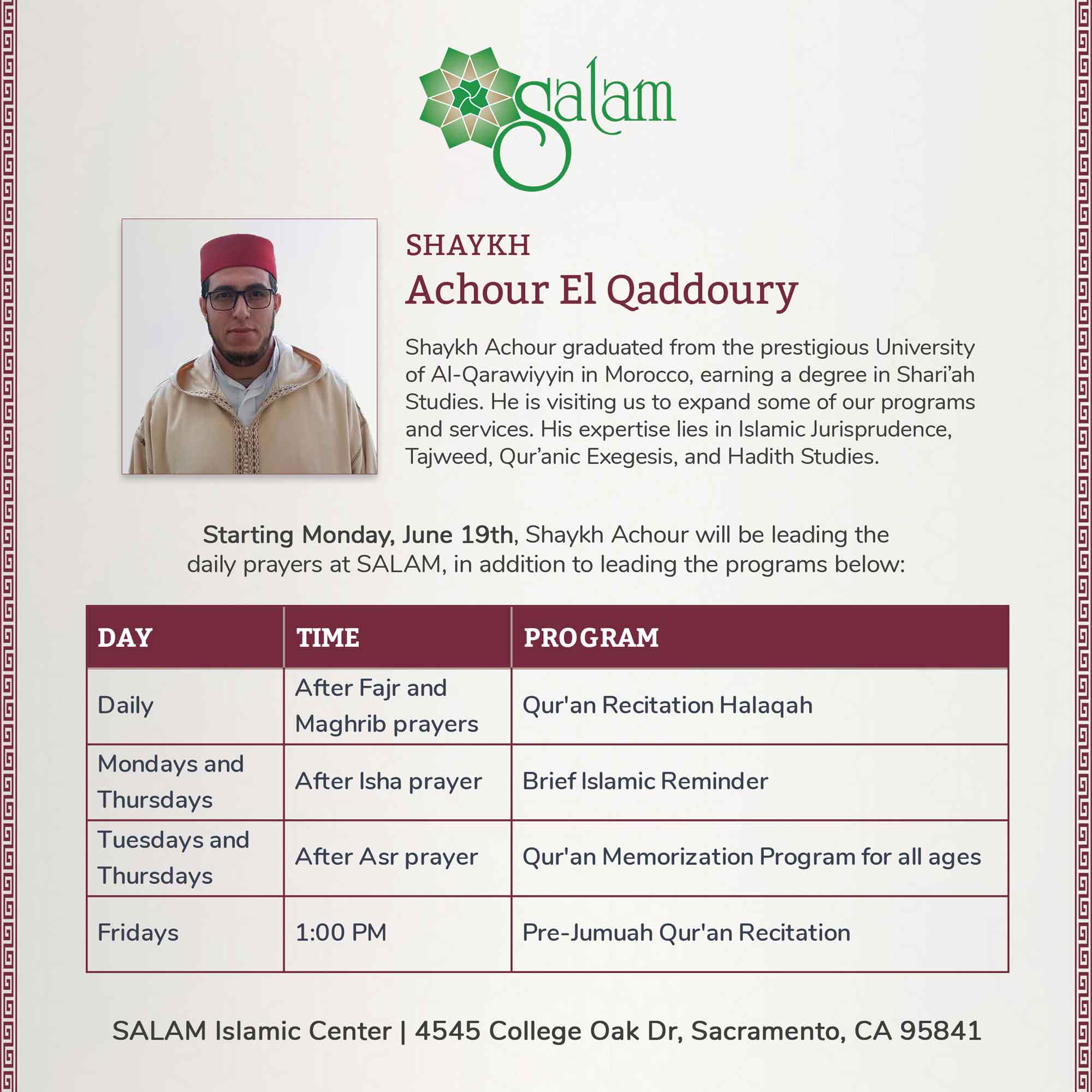 Qur'an Memorization Program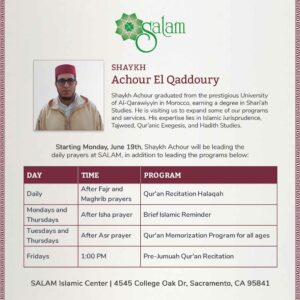 Shaykh Achour graduated from the prestigious University of Al-Qarawiyyin in Morocco, earning a degree in Shari'ah Studies. He is visiting us to expand some of our programs and services. His expertise lies in Islamic Jurisprudence, Tajweed, Qur'anic Exegesis, and Hadith Studies.
Tuesdays and Thursdays
After Asr prayer | Qur'an Memorization Program for all ages
For more info, contact our office manager at officemanager@salamcenter.org.