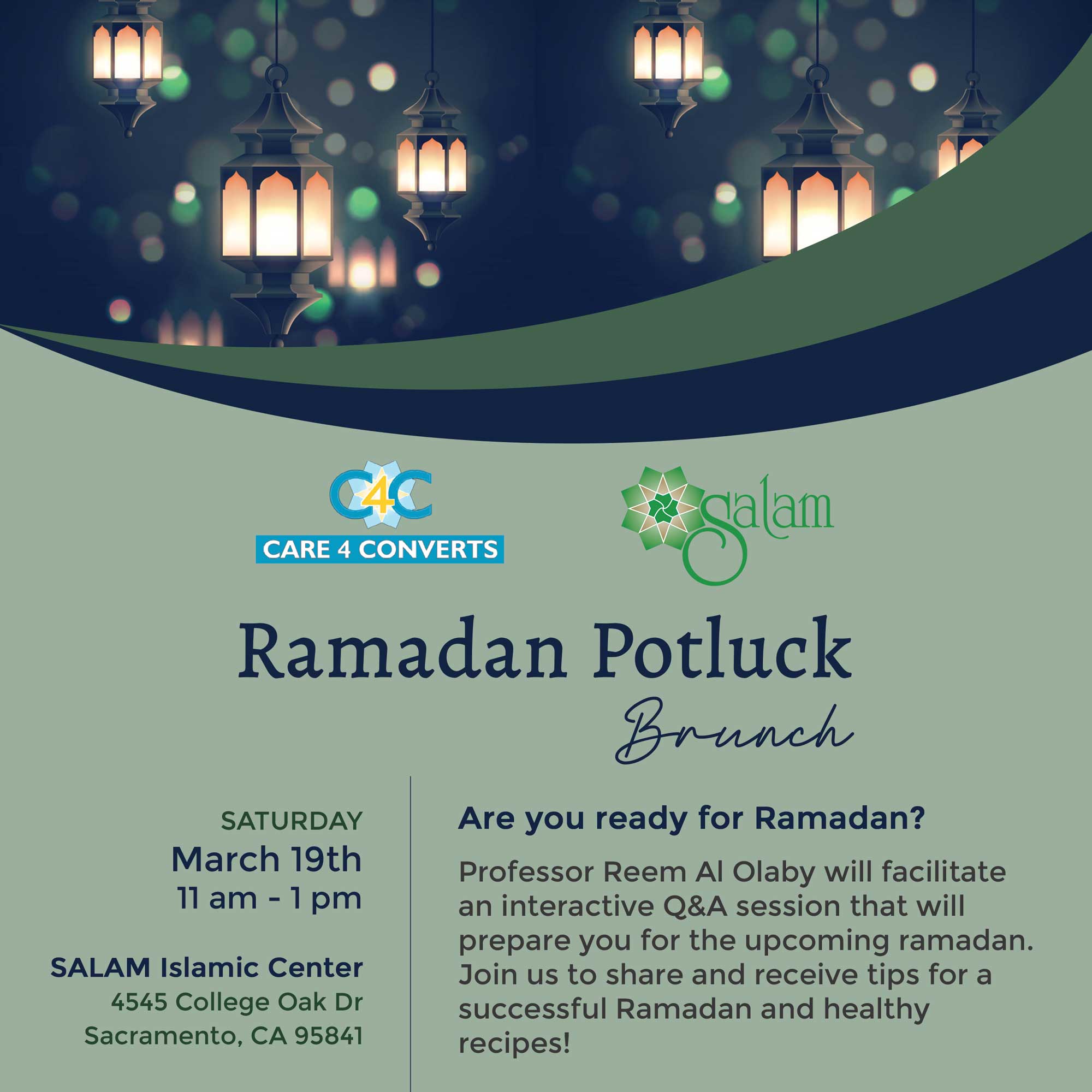 Ramadan Potluck Brunch
Professor Reem Al Olaby will facilitate an interactive Q&A session that will prepare you for the upcoming Ramadan.
Join us to share and receive tips for a successful Ramadan and healthy recipes!
All are welcome!
– New experienced Muslims, and those interested in Islam.
– Feel free to bring a dish to share! Drinks and utensils will be provided.
– A free Ramadan recipe booklet will be provided during the onsite session.