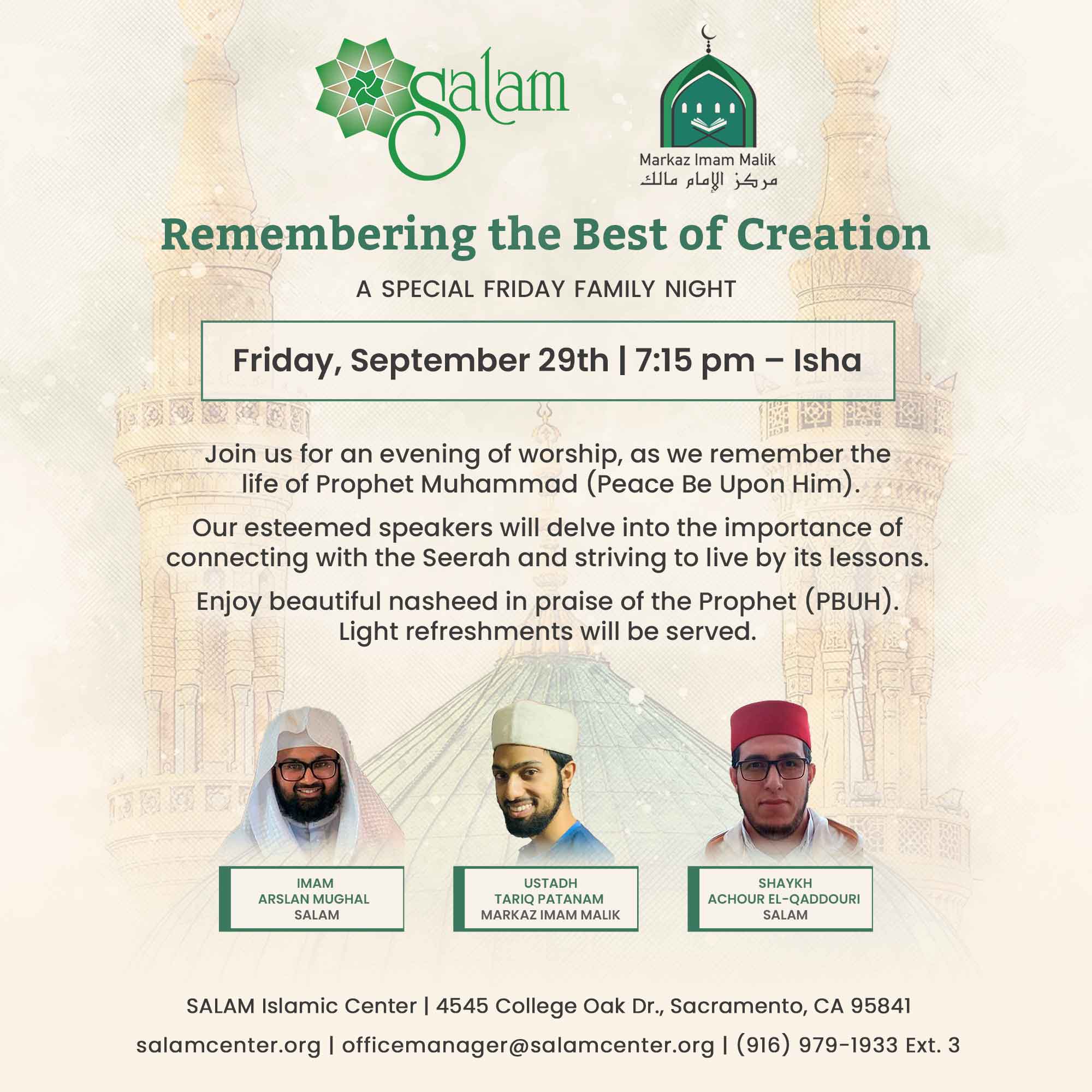 Remembering the Best of Creation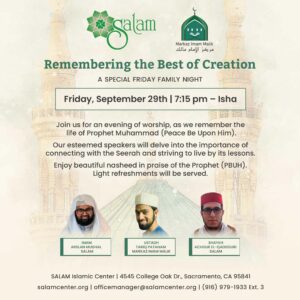 Join us for an evening of worship as we remember the life of Prophet Muhammad (Peace Be Upon Him). Our esteemed speakers will delve into the importance of connecting with the Seerah and striving to live by its lessons. Enjoy beautiful nasheed in praise of the Prophet (PBUH). Light refreshments will be served.
Speakers:
– Imam Arslan Mughal, SALAM
– Shaykh Achour El-Qaddouri, SALAM
– Ustadh Tariq Patanam, Markaz Imam Malik 
We look forward to seeing you there for an evening of learning, reflection, and spiritual growth.