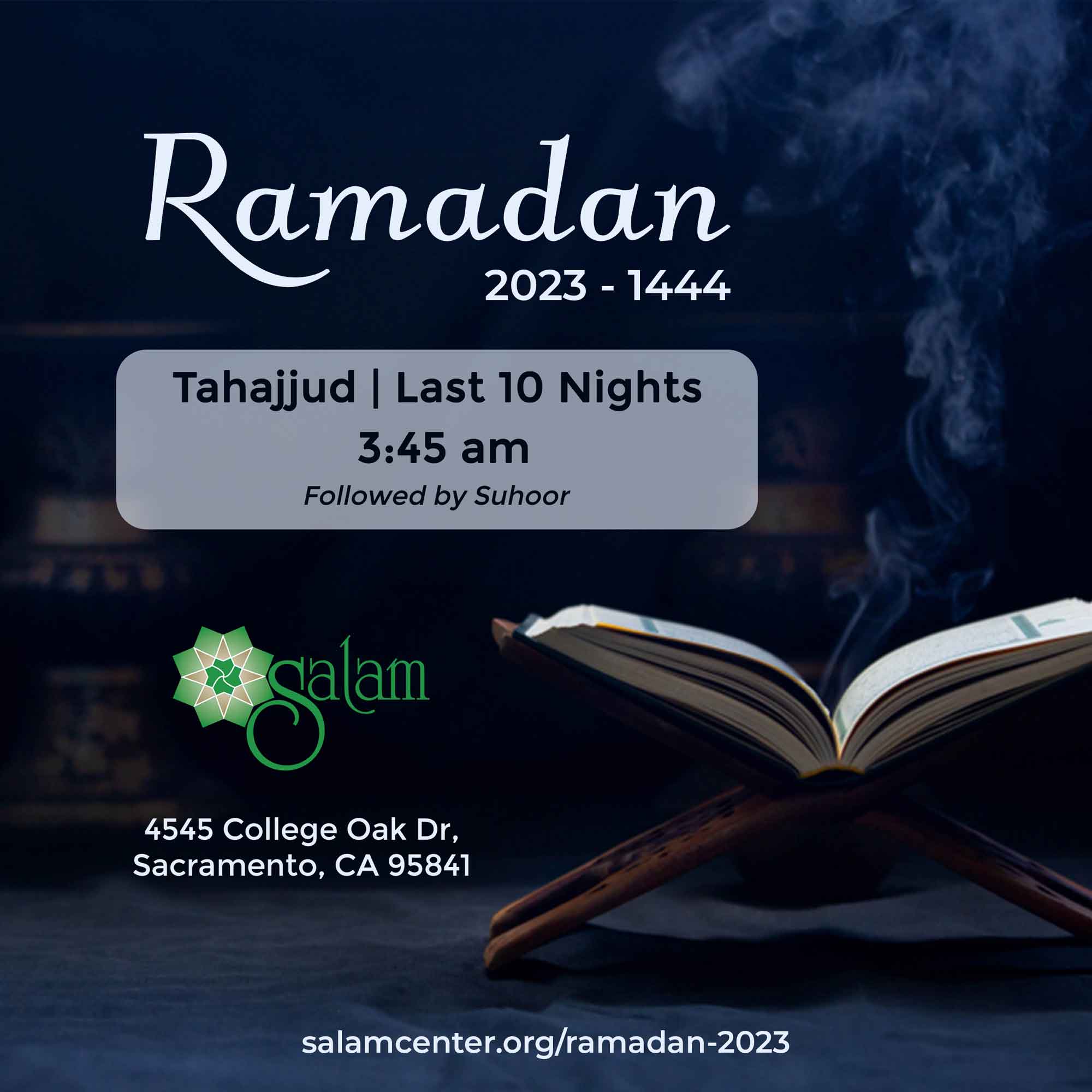 Tahajjud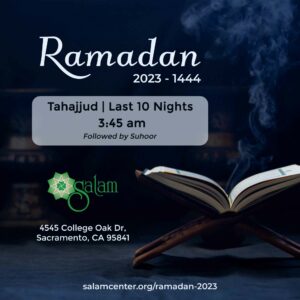 1st Tahajjud is on Wednesday, April 12th, at 3:45 am.
Tahajjud, last 10 nights, followed by Suhoor.
This year, there will be no itikaf.
The rewards of giving in charity during Ramadan are multiplied by 70. The reward for any righteous act during Laylatul Qadr is equivalent to having performed the same act for over 83 years! Don't miss the blessings of the last 10 nights!
Last 10 Nights! Automate Your Donations, and don't miss a day!