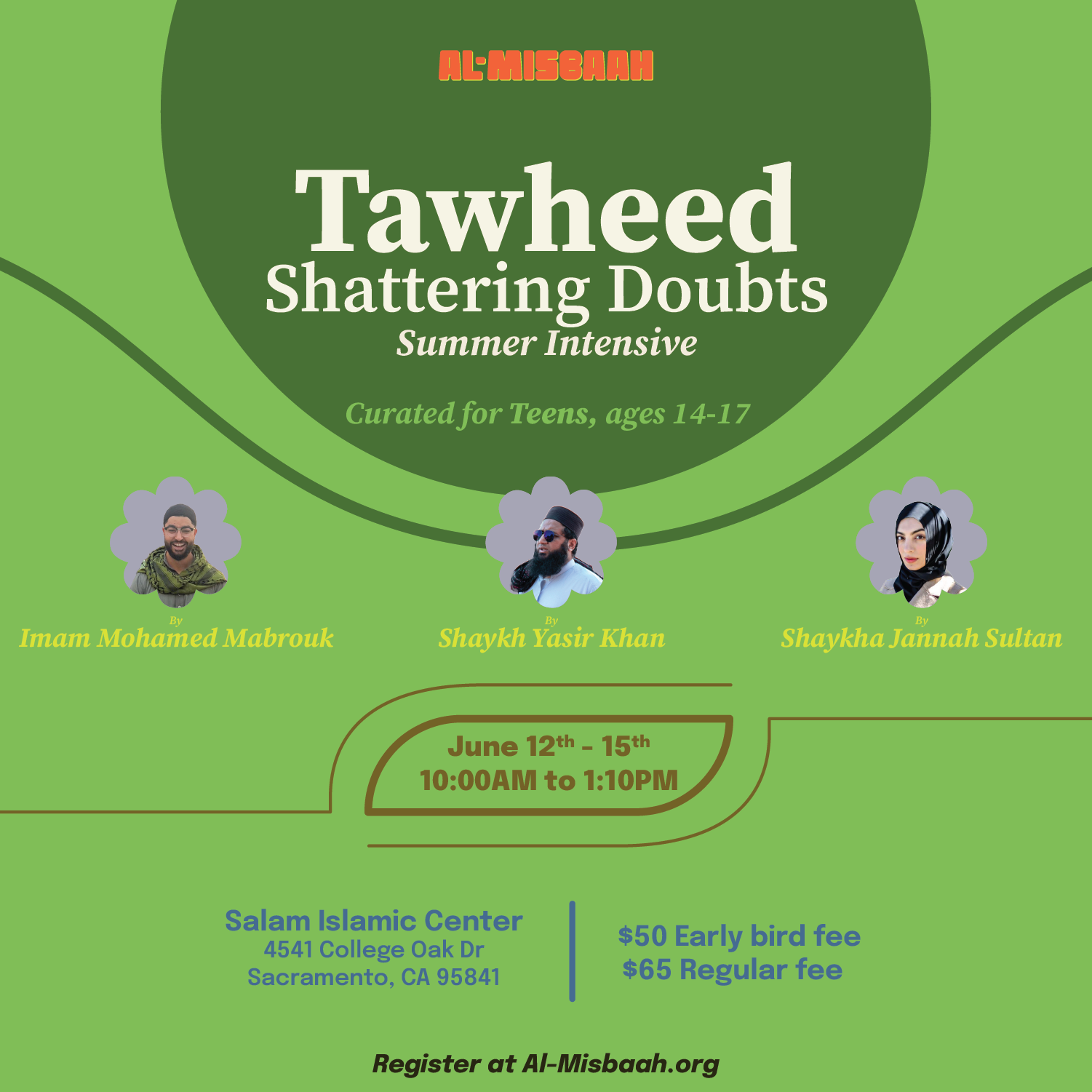 Tawheed, Shattering Doubts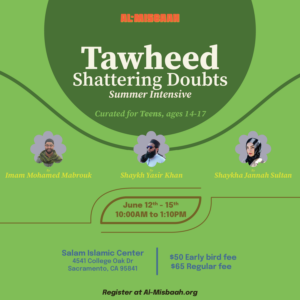 Attention all teenagers aged 14 to 17! We are thrilled to invite you to join the Al-Misbaah Summer Intensive at SALAM Islamic Center. This captivating session is dedicated to the crucial topic of Tawheed (Oneness of Allah) and aims to shatter doubts that may arise in the hearts of young minds.
📅 Session Dates: June 12th – 15th
📍 Venue: SALAM Islamic Center
Prepare for an immersive and enlightening experience as you explore the profound concept of Tawheed under the guidance of Shaykh Yasir Khan, Shaykha Jannah Sultan, and Imam Mohamed Mabrouk.
Join us for this remarkable Summer Intensive and be part of a community of like-minded teens eager to deepen their understanding of their faith and build a strong foundation rooted in Tawheed.