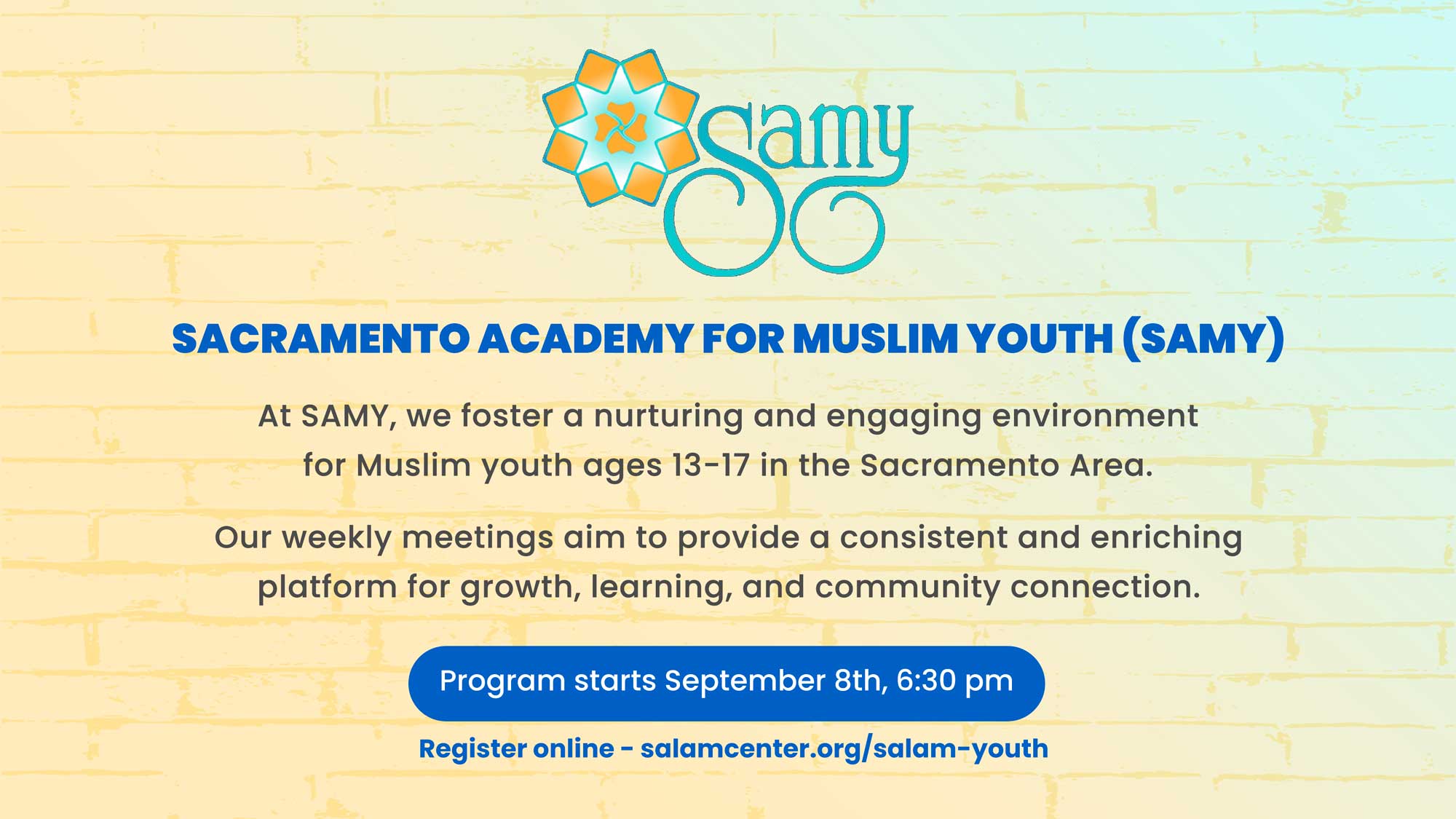 Sacramento Academy for Muslim Youth (SAMY)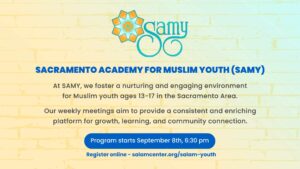 Sacramento Academy for Muslim Youth
Program starts September 8th, 6:30 pm
At SAMY, we foster a nurturing and engaging environment for Muslim youth ages 13-17 in the Sacramento area.
Our weekly meetings aim to provide a consistent and enriching platform for growth, learning, and community connection.
Registration – Thank you for your interest in the Sacramento Academy for Muslim Youth. Please fill out the form here.