Ramadan & Eid 2023 - 1444
Taraweeh Prayers
Every Night at 9:15 pm
Tahajjud
Wednesday, April 12th, 3:45 am
Eid-ul-Fitr Prayer
Friday, April 21, 2023
1st Shift | 8:30 am
2nd Shift | 10:30 am
Learn More
Eid-ul-Fitr Celebration
Saturday, April 22, 2023
10 am to 3 pm
Learn More
Give This Ramadan
Pay Your Zakah
Eid-ul-Fitr 2023 | Prayer
Eid-ul-Fitr 2023 is on Friday, April 21st. We will have two Eid prayer shifts at 8:30 am and 10:30 am.
1st Shift | Prayer & Khutba | 8:30 am
2nd Shift | Prayer & Khutba | 10:30 am
Eid-ul-Fitr | Celebration
Eid-ul-Fitr 2023 Celebration is on Saturday, April 22nd, from 10 am to 3 pm.
Giant Slides & Bounce Houses, Sports Activities, Face Painting & Henna Artist, Clowns & Balloon Art, Gift Bags for Children, Cotton Candy & Ice Cream, Eid Day Raffle for Adults, Free Coffee, Tea, and Treats, Lunch Available for Purchase, And Much More!!
Zakat-ul-Mal
Zakat-ul Mal is [2.5%] of funds in excess of your needs that are kept unused for a full year.
Zakat Application
Zakat applications will be received every Wednesday and Thursday, from 11 am until 1 pm, from Wednesday, March 22nd until Thursday, April 13th.
Include SALAM In Your Ramadan Givings. The rewards of giving sadaqah (charity) during Ramadan are multiplied by 70 times.
As Allah (SWT) says in the Quran, "For those who give in Charity, men and women, and loan to Allah a Beautiful Loan, it shall be increased manifold (to their credit), and they shall have (besides) a liberal reward."
Your giving will truly help support SALAM programs, services, and maintain the house of Allah.
Mail a Check
SALAM Islamic Center
4545 College Oak Dr
Sacramento, CA 95841
1st night of Taraweeh | Wednesday, March 22nd at 9:15 pm.
We pray 5 – 7 minutes after Isha prayer and will continue every night of Ramadan.
Please Park at ARC across the street.
Childcare will be available from 9:00 pm to 11:00 pm for those attending Taraweeh prayer at SALAM, youth ages 4 to 9 only.
Children age 10 and older should be by their parent's side.
The Youth Quran Competition is on Saturday, April 15th, after Dhuhr prayer.
Iftars will be available every Friday, Saturday, and Sunday of Ramadan and on Laylat-ul-Qadr, Monday, April 17th, immediately after Magrib.
Care 4 Converts will host iftars for new Muslims and their families on Wednesdays in the breakroom.
One iftar costs $2,500. A full or partial sponsorship is welcome.
Call us at (916) 979-1933 Ext. 3
Email us at officemanager@salamcenter.org
Pass by the office
Tahaijud will begin at 3:45 am on Wednesday, April 12th, and continue for the last ten days of Ramadan.
Suhoor will be available after Tahajjud on these days.
No itikaf at SALAM this year.
The night of power, Laylat-ul-Qadr, is on Monday, April 17th.
The night starts with Maghreb prayer, iftar, isha, taraweeh prayers, tahajjud, suhoor, and Fajr prayer.
Zakat-ul Fitr is [$13] for each person in the family. Pay Zakat-ul-Fitr.
Zakat-ul Mal is [2.5%] of funds in excess of your needs that are kept unused for a full year. Pay Zakat-ul-Mal.
Eid-ul-Fitr is on Friday, April 21st.
There will be two Eid prayer shifts | 8:30 am and 10:30 am.
Eid celebration is on Saturday, April 22nd at 10:00 am. Free games and activities.
Please Park at ARC (Lot S) across the street.
One Shift | Fridays at 1:15 pm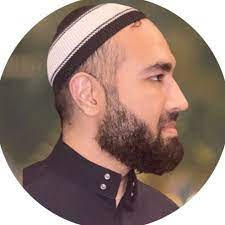 An e-commerce entrepreneur and Hafith-ul-Quran, Hafiz Adil Khan was born and raised in Modesto, CA. He traces his lineage to Uzbek/Tajik, Kabul, Afghanistan and the villages in Northern Pakistan near Attock. He has been a member of the Greater Phoenix community since 2012.
In 2001, under the tutelage of Sheikh Muhammed Saeed at Darul Uloom Sacramento, Adil memorized the entire Quran by age 15. Since then, he has been performing the completion of the Quran in Taraweeh each Ramadan. In 2016, under the tutelage of the Grand Mufti of Baghdad, Adil gained his Ijazah in the recitation of Hafs An-Asim. Hafiz Adil enjoys listening to various Qura and is passionate about learning and imitating their tones of recitations.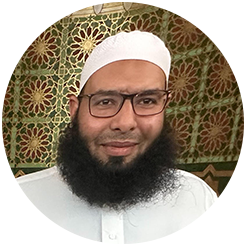 Sheikh Abdur-Rahman Abdullah
Sheikh Abdur-Rahman Abdullah graduated from the prestigious Al-Azhar University.
He specializes in the ten qiraat and tajweed, mastering the intricacies of reciting the Quran according to the various accepted methods.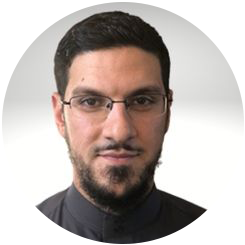 Imam Yousef Hussin was born and raised in the United States. Imam Hussin traveled to Egypt, where he studied at Al-Azhar University and then continued at the Islamic University of Minnesota, earning a B.A. and M.A. in Islamic Studies.
Additional experience includes serving as the Imam of Masjid Annur in Sacramento, CA.
Iftar & Suhoor Sponsorships
Weekly Community Iftars | Fridays, Saturdays, and Sundays
Layalt-ul-Qadr Iftar | Monday, April 17, 2023
Daily Suhoors | last 10 nights of Ramadan
"Whoever feeds a fasting person will have a reward like that of the fasting person, without any reduction in his reward." [At-Tirmidhi]
Sponsor a Suhoor Today
A full or partial sponsorship is welcome [$800, $600, $400, $200, or $100]
Sponsoring Suhoor in Ramadan?
Sponsor an Iftar Online
Volunteer with us this Ramadan
Volunteering is another way to maximize your blessings. This is a great way to give back to your community.
Pass by the office for more details about Ramadan volunteer opportunities and how you can help SALAM with tasks such as cleaning and decorating the Masjid, organizing and serving Iftars, assisting with Taraweeh prayers, etc.
Ramadan 2023 Booklet
Sacramento, CA
Ramadan 2023 Prayer Calendar
Ramadan 2023 Activity Calendar
Ramadan Supplications
Help Us Maintain Allah's House
Your contribution will allow us to continue to serve.