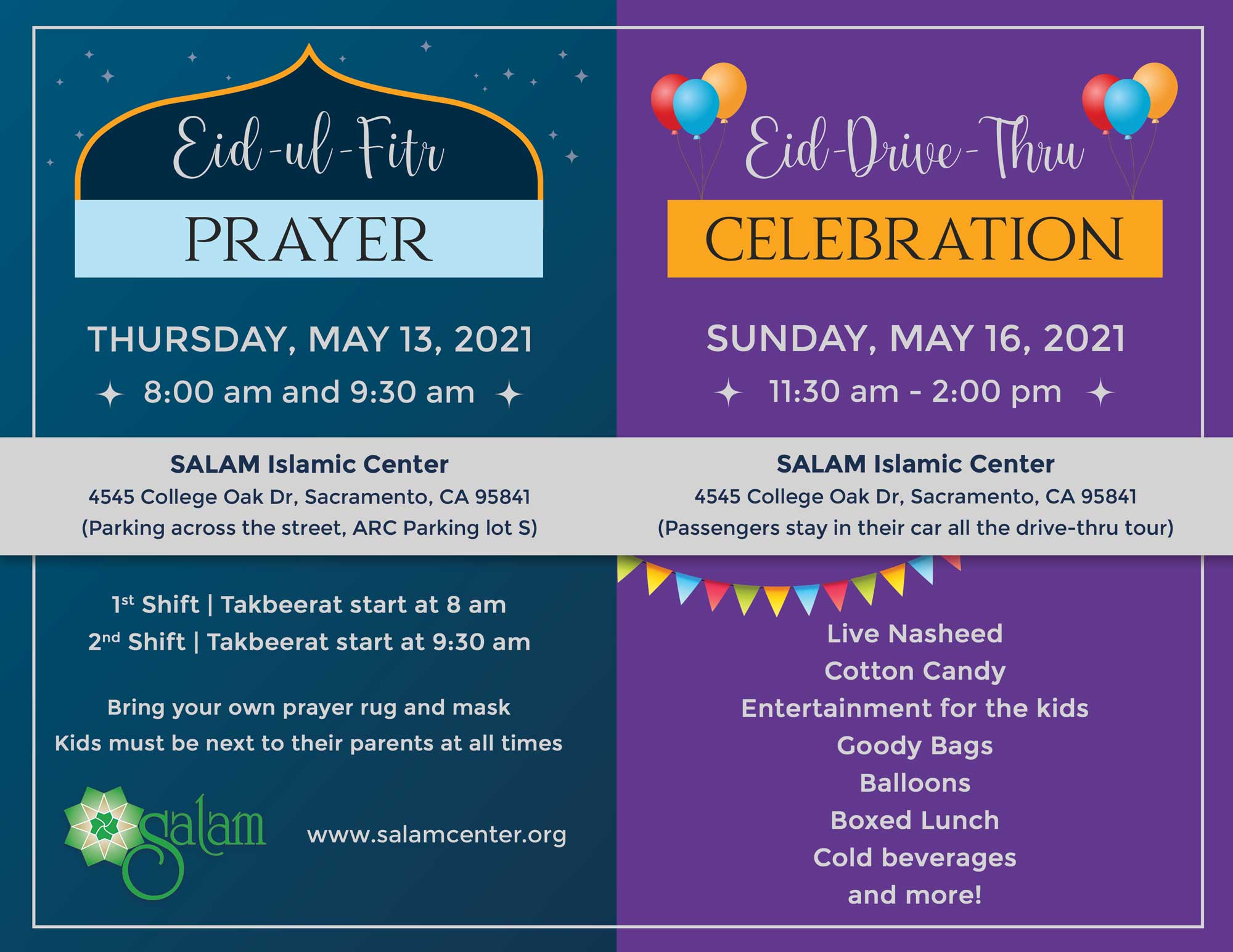 Eid-ul-Fitr Celebration 2021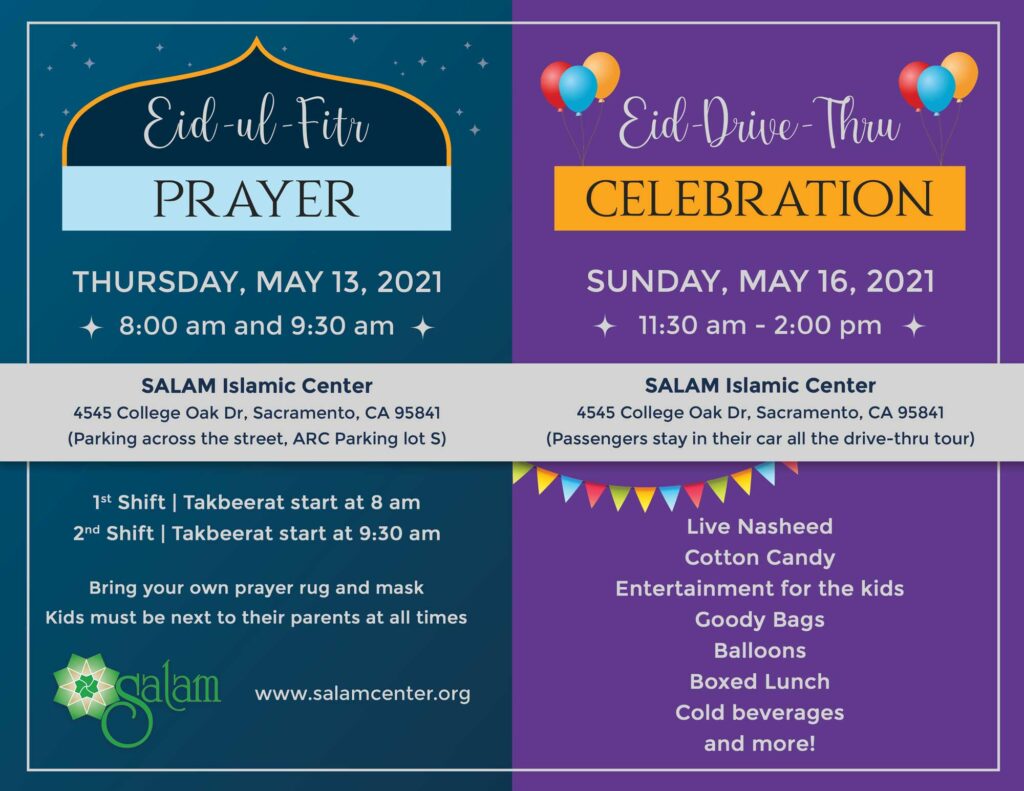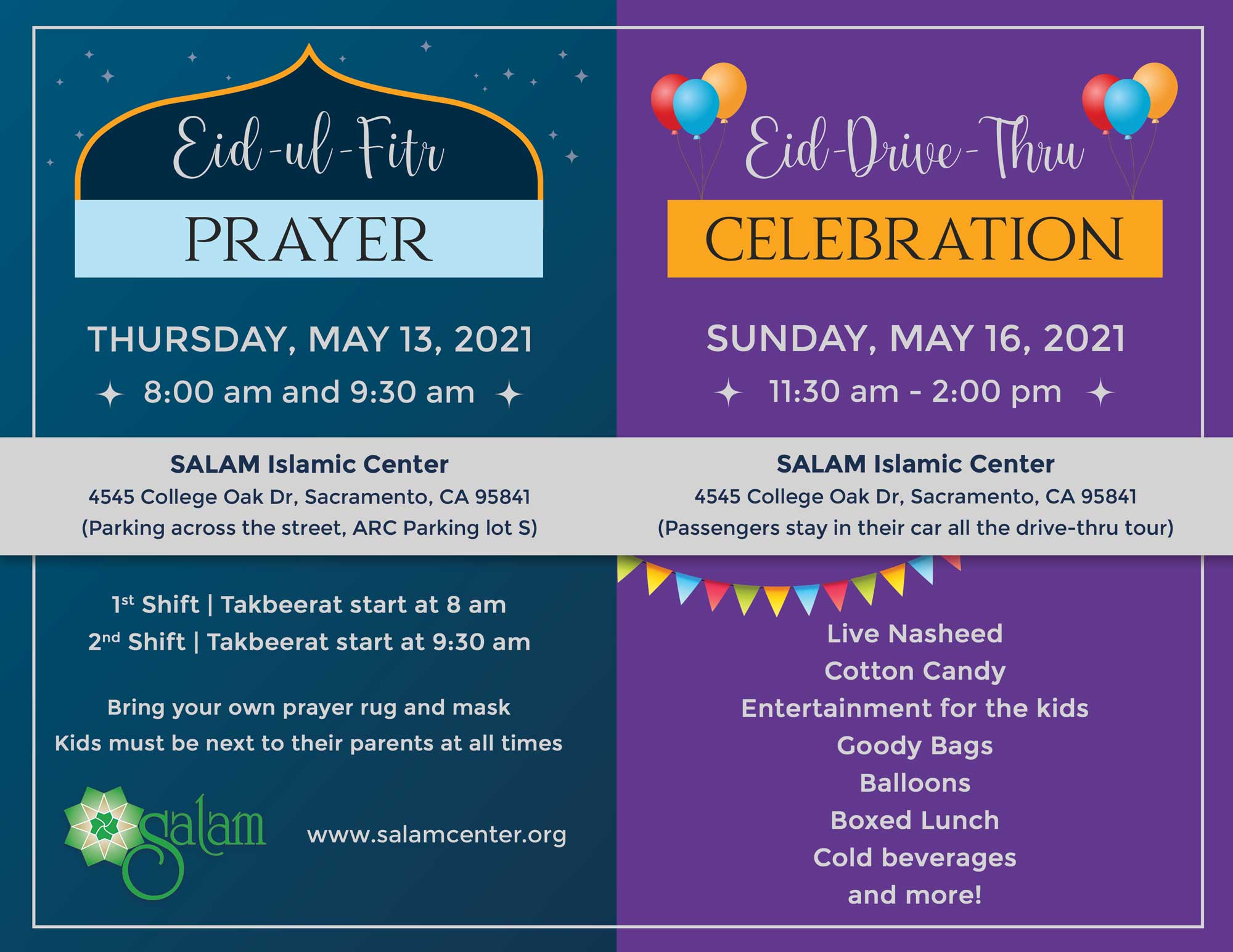 As we near the end of this Beloved month of Ramadan, we invite you to join us for this year's Eid-ul-Fitr events at SALAM Islamic Center!
May Allah(ﷻ) accept all our fasts, dua'as, and prayers. Ameen.
Live Nasheed, Cotton Candy, Entertainment for the kids, Goody Bags, Balloons, Boxed Lunch, Cold beverages, and more!
(Passengers stay in their car all the drive-thru tour)