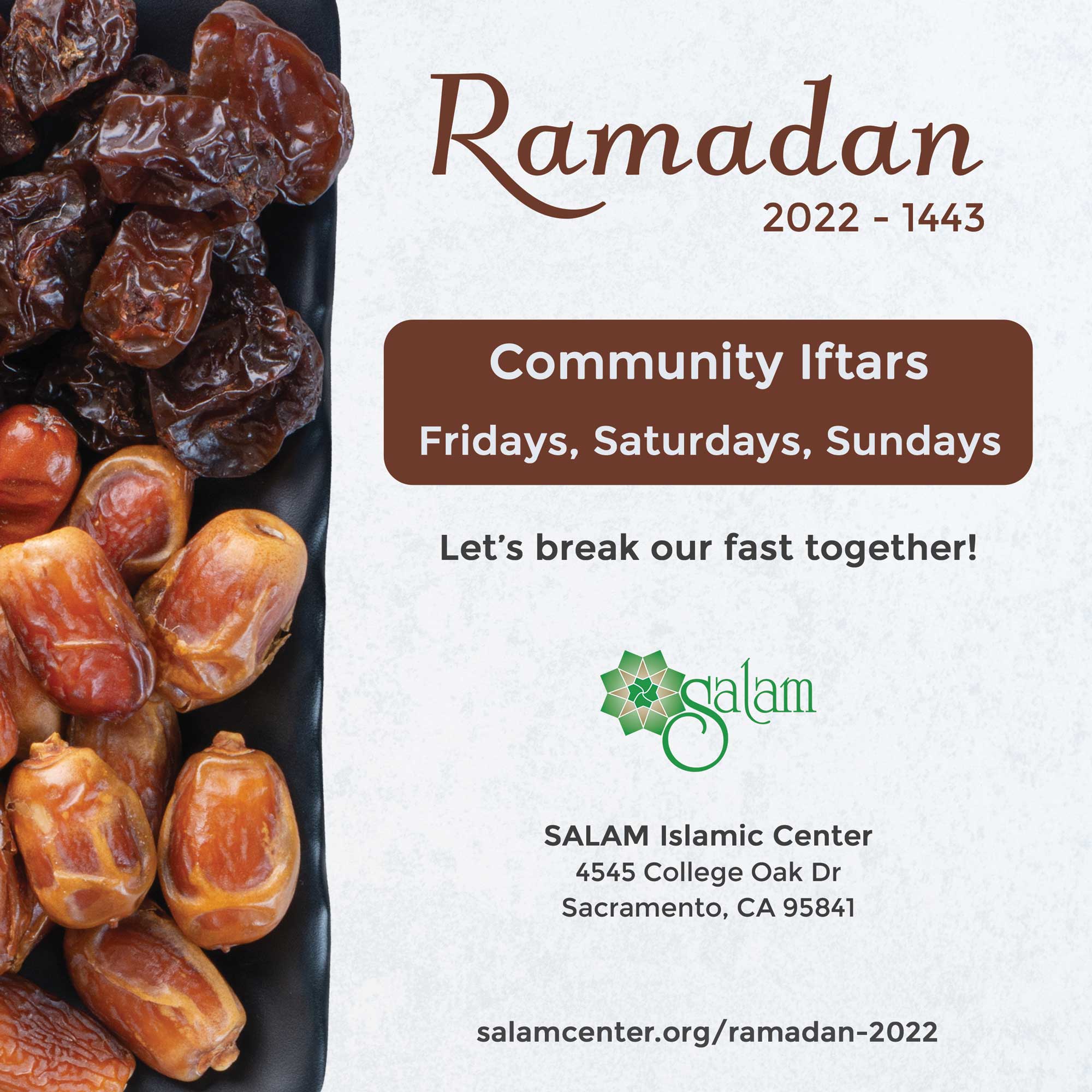 Community Iftar
We will have weekly iftars on Fridays, Saturdays, and Sundays.
Laylat-ul-Qadr iftar is on Wednesday, April 27th.
Let's break our fast together! We invite the community to join us for iftar.
Iftar Sponsorships
"Whoever feeds a fasting person will have a reward like that of the fasting person, without any reduction in his reward." [At-Tirmidhi]
One Iftar | $2,500
* A full or partial sponsorship is welcome [$2,500, $1,250, $625, $500, or $100]
Sponsoring Iftar in Ramadan?
Sponsor an iftar online