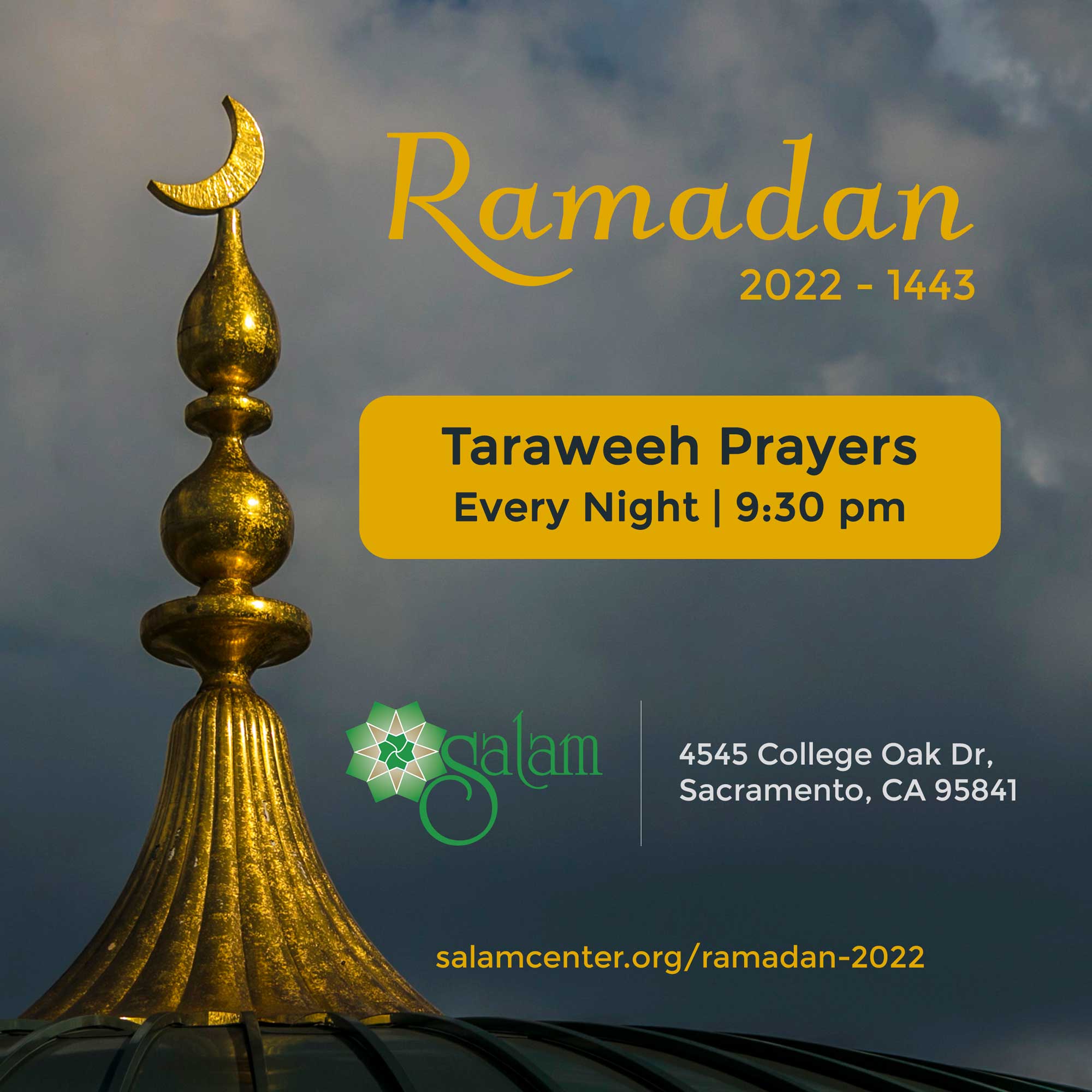 Taraweeh Prayer
1st night of Taraweeh | Friday, April 1st
Taraweeh Prayers – 5 to 7 minutes after Isha'a prayer – 9:30 pm.
Taraweeh prayers are led by Imam Amr Dabour. We will be completing the Qur'an this Ramadan in Taraweeh.
This year, we will not be live streaming Taraweeh prayers. We invite you to join us at the masjid.